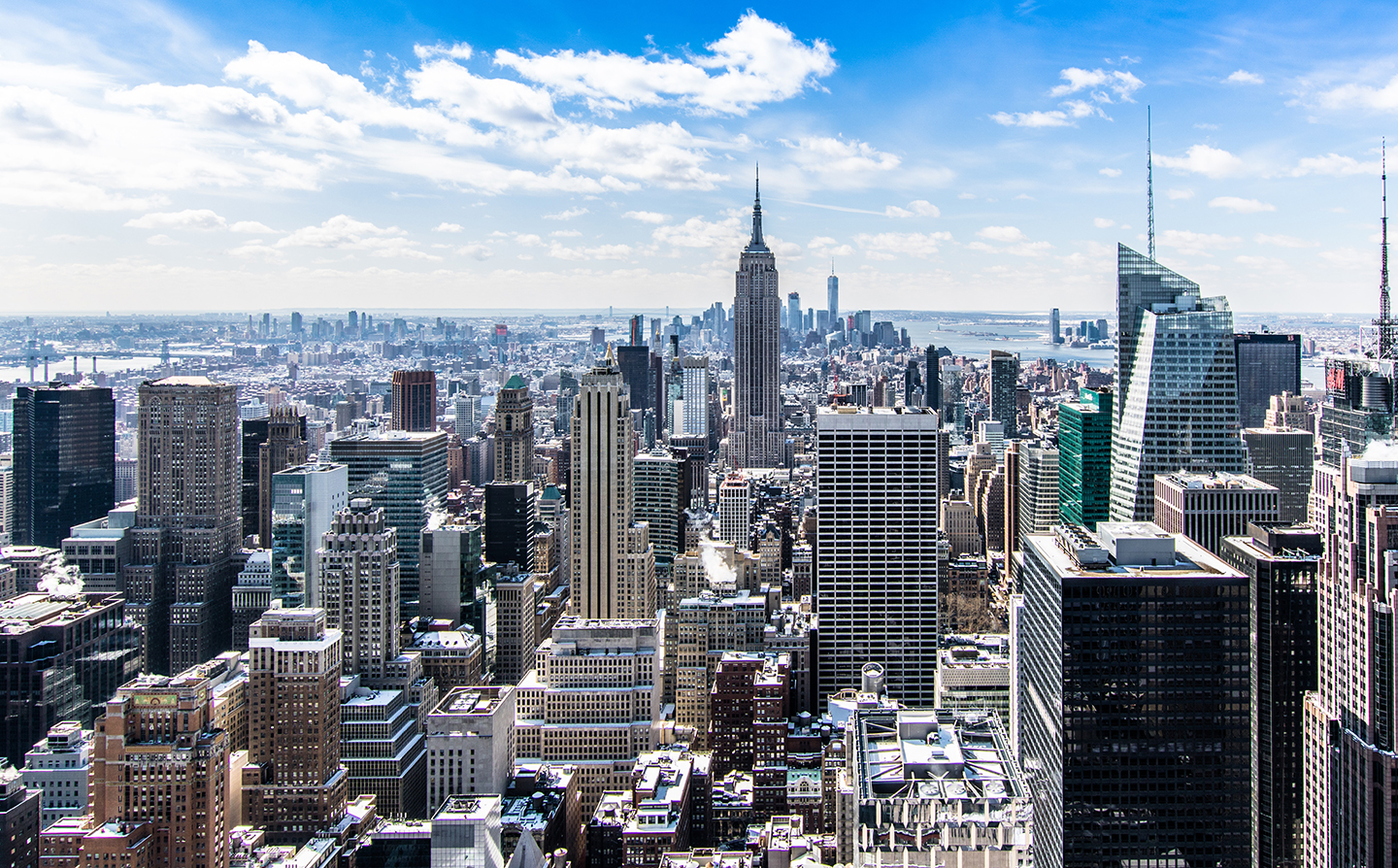 2020 was a year like no other, one that brought unexpected changes and challenges to our entire way of life. As we grappled with a virus that turned our world upside down while seeking some sense of normalcy in our daily routines, we put our best foot forward and tried to make the best out of these times.

Despite these unusual times, MetaProp had a pretty remarkable year. We are aware that we have been more fortunate than others, and for that we are immensely grateful. Our portfolio continued to grow in 2020 with some pretty exciting new investments, we had our first seed investment reach unicorn status (shoutout to Attentive!), and we were able to back technologies that help solve some pressing challenges resulting from the current pandemic.

During this time, our portfolio companies have continued to push the boundaries, not only by growing their businesses, but thriving in an adverse economic environment that posed more challenges last year than ever before.

We are excited to continue to lead the PropTech sector in 2021. Once again we have ambitious goals, and are confident that we are ready to take on the new challenges we have outlined. Below you will find a synopsis of what 2020 looked like for MetaProp with insights into what you can expect from us in 2021.

We hope everyone stays safe and we look forward to connecting soon!
2020's UNEXPECTED GUEST
Understanding and Navigating COVID
Early last year MetaProp Partner Zak Schwarzman published our initial frontline view on the impacts of the (then new and growing) COVID crisis on the PropTech and real estate industries.  The piece, Real Estate Dislocation and Innovation In a COVID World, shares MetaProp's unique perspective-- informed extensively by conversations with our network including portfolio, industry and Limited Partners--on how the COVID crisis is shaping changes in real estate and PropTech, and how leaders in both industries can position their firms to best navigate through the crisis (and beyond).

Although this was one of the earliest takes on the topic, we have seen Zak's predictions about the market hold true as the crisis and its repercussions have continued to play out.

Read the report.
METAPROP's PORTFOLIO THRIVED IN 2020
Our PropTech Portfolio continues to grow
Despite the current economic climate, last year we made some pretty remarkable investments at MetaProp, announcing the addition of 10 new positions to what was already PropTech's largest portfolio. Our new investment activity continued to span solutions that touched the full range of real estate asset types, with several solutions focused on the red hot single-family home market and others focused on warehousing and logistics, multifamily, office, and other commercial real estate categories. Similarly, we maintained our broad focus across the full real estate value chain, with several new portfolio investments apiece in construction-, financial- and brokerage-related technologies, and a handful of others that touch efficiency and automation, and interior design.

We're looking forward to uncovering even more new and exciting technologies in 2021. You can explore the newest publicly disclosed additions to the MetaProp Portfolio here.
2020 also proved to be a banner year for MetaProp's existing portfolio companies, who raised a combined 45 follow-on financing rounds totalling more than half a billion dollars. This included our first seed through unicorn journey with Attentive (more on that below), several other later stage growth rounds, and a bevy of first and second follow on financings from a fabulous collection of co-investors as MetaProp portfolio company follow on graduation rate continues to significantly outperform industry averages.
MetaProp Portfolio Company Attentive Joins Unicorn Club
In September MetaProp portfolio company Attentive Mobile, a retail marketing and analytics platform, announced a $230 million Series D round led by Coatue. The Series D, which valued the company at $2.2 billion, came on the heels of the company's $110 million Series C financing earlier in the year, making Attentive a member of the coveted unicorn club.
"Things that can drive incremental revenue, increase online sales and make it easier to reach consumers are things that companies are putting to the front of the priority list—that's really helped us become a priority."

— Brian Long, Attentive CEO
MetaProp is proud to have been one of Attentive's earliest backers, investing in the company's Seed round in late 2016. We have known Attentive's CEO, Brian Long, for significantly longer, having invested as angels in his prior company, TapCommerce, which was acquired by Twitter in 2014. It brings us great joy to work with talented and repeat founders of this caliber and we're excited for all that remains in store for Brian and the Attentive team.
Avail is Acquired by Realtor.com
We have had some special portfolio activity over the last couple weeks as well. We were all thrilled to read the official announcement of MetaProp Fund I portfolio company Avail's sale to industry behemoth Realtor.com.

Avail (then Rentalutions) was the anchor participant in the inaugural class of the MetaProp Accelerator at Columbia University program, back in 2015. Avail was also our first investment. Since then, both organizations faced adversity, grew, and thrived. As entrepreneurs, we celebrated victories, learned a thing or two, and shared some difficult moments together.

Some parallel business highlights include raising significant amounts of capital from fabulous investor groups, launching major commercial partnerships, almost closing several strategic transactions, watching the creation and success of strong competitors, changing business names, key employee transitions, and even relocating headquarters.

Congratulations to everyone at Avail. We couldn't be happier for all of you!
INSIDE METAPROP
Maureen Waters Joins as Partner
In April we announced that industry leader Maureen Waters had joined MetaProp as a Partner, and what an addition to our leadership team this has been.

With 20+ years of commercial real estate and tech experience, Maureen's unique skillset spans building and scaling successful real estate and tech teams and organizations: from inception to unicorn with extensive experience transforming businesses.
"MetaProp will allow me to integrate my expertise in investment, real estate, and tech through an innovation lense for the benefit of strategic partners and portfolio companies. At MetaProp's core, their belief in creating real value by connecting tomorrow's best innovators with the broader real estate community captures how I see the world. It couldn't be a better fit."

— Maureen Waters, Partner at MetaProp
Maureen's addition to MetaProp's leadership is in line with our firm's commitment to attracting the best talent through diversity and inclusion. According to studies, 65% of U.S. VC firms still do not have any female partners and at MetaProp we are proud to help lower that statistic.

In less than a year we have already seen the positive impact Maureen has brought to the organization. In the midst of a pandemic, Maureen has reinvented our Investor Services and Marketing departments, bringing years of experience at the helm of fast-growing companies to two of MetaProp's fastest-paced areas.
Innovation Services 2.0
Under Maureen Waters' leadership, MetaProp has reinvented its Limited Partner strategic offerings from the original "Investor Services" capabilities into a comprehensive "Innovation Services" suite of services. We are working more closely than ever with our strategic limited partners--who represent 20 billion square feet of diversified real estate holdings across the globe--to develop and support holistic innovation strategies that encompass the entire discovery, design, and deployment continuum. It has been particularly rewarding to provide this level of deep, longitudinal support to our strategic limited partners--in addition to our historic focus on solving specific pain points with PropTech and "putting wins on the board"--during a period of particularly acute stress for the real estate industry. In order to provide this support, emphasis was placed on three main areas:
Strategic Alignment and Governance
We began the year re-thinking how to best support our limited partners from the moment they join MetaProp's investor group. This led to the creation of a comprehensive "onboarding" process in which we seek to understand 1) the firm and its corporate and real estate goals 2 ) how innovation and technology objectives fit into those goals and 3 ) establishing governance to collectively work together.

This process is coupled with a robust alignment process to proactively develop innovation strategy and assess, scan, demo, pilot, and deploy technology towards building a true "PropTech Ecosystem". 
Enrichment and Network Opportunities
From the onset of the pandemic, MetaProp has sought to provide our limited partners the best information possible on how real estate is responding to COVID-19 and potential technologies that could be relevant to combat it. Over the course of the crisis, we have endeavored to further increase the cadence and structure with which we share our perspective on the real estate and PropTech markets, implications for our portfolio companies, and the possible impact of the virus at the asset level.
In addition to one-to-one outreach to and many dozens of conversations with our investors, we have hosted a series of market briefings and written reports on our thoughts regarding the crystallization of the near-term opportunity set that we see occurring in the PropTech market today.
As the situation continues to develop, we will advise our limited partners as they create their back to office approach post pandemic response.
Thought Leadership
We understand that our limited partners want to garner the latest intelligence on PropTech segments today as they look for opportunities to automate and grow their business. This has required us to continuously dig deeper and provide more meaningful insights. We have conducted nearly two dozen market scans and dedicated research reports last year including ghost kitchens, HVAC/Indoor Air Quality, and Senior Housing Technology, to name a few.
Sample from PropTech in China Report
Sample from Smart Buildings Research Study
As we move into 2021, we will continue to evaluate the best ways to support our limited partners delivering that special "only-at-MetaProp" experience.
BUILDING INNOVATION THROUGH STRATEGIC PARTNERSHIPS
Reed MIDEM, Propel by MIPIM
MetaProp joined forces in 2020 with Reed MIPIM, the leading organizer of global real estate conferences and networking and business events, to host the largest global online summit combining NYC Real Estate Tech Week and Propel by MIPIM  This flagship event was hosted in an online format which included networking, one-on-one expert presentations, panels, specialty workshops and industry insights, among others.

The summit was the catalyst for a broader, global partnership between MetaProp and Reed MIDEM building upon our long-standing relationship.  Both organizations have recommitted to our shared mission to foster innovation around the world.
PwC
MetaProp signed a joint business agreement with PwC Advisory Services, Real Estate to provide access to broader resourcing and a global platform that can help meet our client needs in this rapidly changing world.  We will utilize the strengths and resources of the combined organizations to help drive innovation and advance PropTech globally.
The Clean Fight
MetaProp announced earlier in 2020 our partnership with The Clean Fight NY. This partnership reinforces MetaProp's commitment to making the built environment and its processes more sustainable as climate change continues to ravage the Real Estate ecosystem and its various populations around the world.

The Clean Fight is a new clean energy accelerator for growth-stage companies looking to scale in New York. The accelerator is powered by New Energy Nexus, and supported by the New York Energy Research & Development Authority (NYSERDA), and focuses on business development with corporate and investor partners, invested $1.25M per cohort with up to $500K per company in grants and provided $25K to -$30K per company in technical support to help scaling.

The inaugural program includes nine companies focused on helping accelerate New York's building decarbonization and energy efficiency in the next decade. Each of the growth-stage startups have demonstrated their solution's ability to help meet New York's nation-leading climate goals and are poised to rapidly grow solutions for building owners and operators to reduce carbon emissions and enhance energy efficiency.
LEADING THE PROPTECH INDUSTRY FORWARD
MetaProp Annual Limited Partners Meeting
Fall is typically a special time of year for our team, working at full capacity on a full slate of investments, NYC Real Estate Tech Week, and the annual NYC edition of Propel by MIPIM. It's also the time of year we typically host senior leaders and key executives from our global investor group to join us here in NYC for a fun and educational week of PropTech anchored by MetaProp's Annual Limited Partners Meeting. Last year, for the first time, we were unable to host our traditional live programming.

Alas, we were able to virtually achieve our ambitious annual meeting goals without missing a beat by convening for two half-day sessions filled with market updates, fund performance reviews, startup presentations, networking, and education.
Moreover, as many of you know, we take pride in helping the real estate industry pioneer new ways to engage with the PropTech ecosystem. And, 2020 wasn't going to stop our team from breaking new ground. During the annual meetings, we were able to launch the inaugural cohort of the MetaProp Executive Fellowship Program.

During the Fellowship's afternoon sessions, investor group executives across 13 time zones participated in live, interactive Innovation Workshops, and PropTech sub-sector reviews on office, retail, multifamily, and construction including the latest product and company presentations from some of our portfolio's fastest-growing startups.

Our sessions included:
120+ global attendees
12 countries represented
8 exclusive innovation workshops
10 startup deep dives with MetaProp portfolio founders
We look forward to hosting our entire investor group together again in NYC in 2021.
The MetaProp Accelerator At Columbia University
On February 5th MetaProp hosted the latest edition of the MetaProp Accelerator At Columbia University Demo Day. Last year's 22-week program culminated with pitches from Alpha'a, Aren, The Lieu, Switch Automation, and Tracflo. An investor lunch followed in San Francisco on February 13th.
The most diverse founder class in the program's history, included five female co-founders, entrepreneurs representing six different ethnicities/origins, and technologists of all ages.
A special thanks to our presenting partner, 31 Ventures by Mitsui Fudosan and our host partner Convene, for supporting our biggest Demo Day to date!
NYC Real Estate Tech Week and Propel by MIPIM
NYC Real Estate Tech Week was launched in 2015 by MetaProp, the NYCEDC, and various corporate and industry partners, and has become the Davos of real estate innovation. The annually-held week of events is anchored by Propel by MIPIM. Through this marquee conference and dozens of other events each year, top government, business, and technology minds from around the world come to the center of the real estate innovation universe, New York City, to learn, network, and do business.

Last year NYC Real Estate Tech Week was online.  In partnership with Reed MIDEM and Propel by MIPIM, a fully digital experience that lacked none of the substance of other years' editions was rolled out. It was powerful to gather thought leaders from all over the world for this full week of online panels, learning expeditions, fireside chats, and the newest edition of the Startup Competition. Because there were no geographic limitations, we were able to gather the best of the best of the real estate and tech industries all within one platform.
The week started off with discussions around the future of real estate investment, the sharing of success stories between revolutionary startups and real estate legacies, and more.

In an inspirational fireside chat, Vicki Been, Deputy Mayor for Housing and Economic Development New York City, charted the city's recovery from the first Covid outbreak, how it is tackling the second wave, and presented strategies for future health crises.

Maureen Waters, Partner at MetaProp, then held a discussion with Adam Glod, Digital Building Transformation leader at Willow, on 'AI in 2021 and Beyond' as we launched into the full slate of presentations and panels.
After the second day of valuable presentations and insights, we finished in thrilling fashion with the Startup Competition – NYC Stop. Aaron Block, Co-Founder and  Managing Partner at MetaProp, was the Master of Ceremonies as the jury selected winners in four different categories.
In the end, the sustainability prize went to DrizzleX; Equisafe secured the Investment category; Urban Ground GmbH won for User Experience; and StratoDem Analytics took home the Data award. These four winners will now go forward to the grand finale at MIPIM in Cannes next year.

We can't wait for next year's edition, and look forward to applying lessons learned and incorporating new ways of doing things from last year. We are looking forward to seeing everyone in person next year!
ADDING VALUE THROUGH EXCEPTIONAL GLOBAL PROPTECH RESEARCH AND INSIGHTS
The MetaProp Perspective
In 2020 we focused on publishing proprietary research to move the PropTech and Real Estate industries forward. We missed being out and about, meeting friends and partners at panels and conferences around the world, but took this reclaimed time to work on some thoughtful content. Below are few examples of the pieces we are most proud of:
The Confidence Index
Earlier last year we published the Mid-Year 2020 Global PropTech Confidence Index. The 9th edition of this major thought leadership report provided the global community with industry insights from startup founders and capital investors regarding the PropTech innovation ecosystem and the various impacts from COVID-19. You can download the report here.
Highlights include:
The Investor Confidence Index is 5.9/10. Although at a four-year low, investors agree that COVID-19 has accelerated the adoption of PropTech within the real estate industry, setting the stage for brighter days ahead.
The Startup Confidence Index is 4.7/10, with founders' expectations to raise capital being low, as well as scaled back sales growth targets across most of the industry.
89% of investors and 84% of startup founders believe that COVID-19 has accelerated the adoption of PropTech in the real estate industry.
33% of investors expect to make more PropTech investments over the next 12 months compared to the previous 12 months
The report also included extremely valuable insights from Merritt Hummer, Partner at Bain Capital Ventures; Dan Ryan, CEO and Co-Founder at VergeSense; and Tyler Scriven, CEO and Co-Founder at Saltbox.

Be on the lookout for the Year-End 2020 Global PropTech Confidence Index published in early 2021. It promises to be a telling barometer for industry sentiment during this particularly dynamic period for both the real estate and PropTech industries.
Founder Q&A's
This year we also launched a Founder Q&A series where we had in-depth conversations with Dan Ryan, CEO and Co-Founder of VergeSense, Bassem Hamdy, CEO of Briq, and David Sullivan, CEO of Till. Their insights and perspectives on the future are extremely valuable in understanding the shifting tides of the PropTech industry and how the current pandemic has accelerated various trends. You can check out all three conversations in the MetaProp Blog.
Global PropTech Spotlight
This year MetaProp launched The Global PropTech Spotlight, an initiative that highlights the most influential PropTech Associations and thought leaders from around the world.

The series consisted of interviews with the leaders of the following organizations: Asia PropTech, Colombia PropTech, Holland Contech & Proptech, PropTech Africa, UK PropTech Association, and PropTech Japan.
Read the full interviews below:
2021
2020 was a year of perseverance, patience, and growth. We accomplished a lot at MetaProp this year, and we are ready for 2021! To continue to be a part of the MetaProp journey make sure you sign up for our newsletter and follow us on Twitter and LinkedIn.

We have a handful of initiatives that are set to launch next year, including the Year-End 2020 Global PropTech Confidence Index, new branding, a new website, and more!

We want to thank all of you for being a part of our community. Together, we are bringing change to the world by transforming the future of the built environment. See you soon!

Sincerely,

Aaron Block
Managing Partner, MetaProp