Founder Q&A | Till - Helping renters and landlords navigate the COVID-19 crisis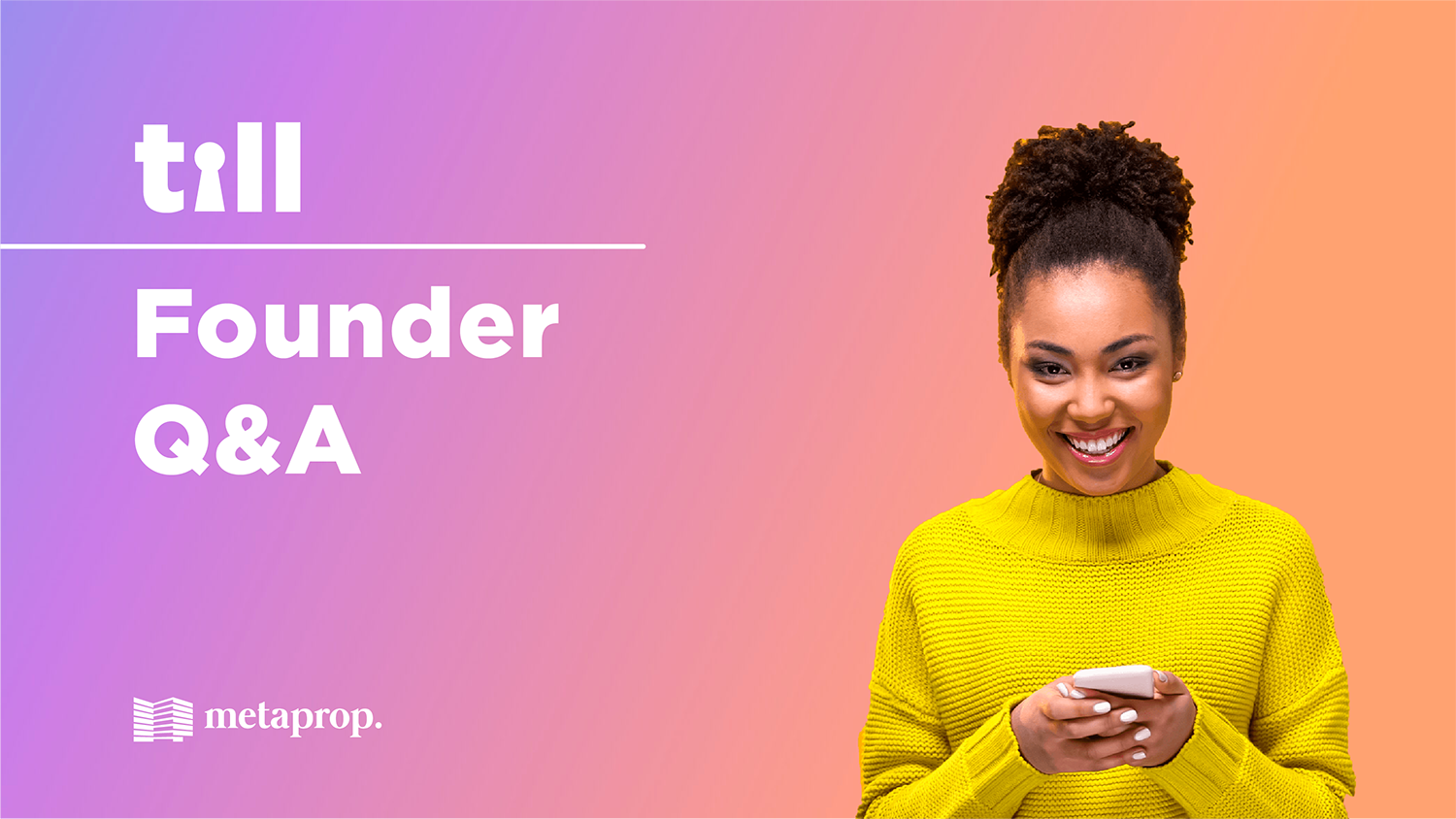 We sat down with David Sullivan, CEO of MetaProp portfolio company Till, to learn more about how the company has been affected by the current COVID-19 crisis, but more importantly, how Till has been helping its clients navigate these difficult times. Read along!
DAVID, CAN YOU START BY TELLING US A LITTLE BIT ABOUT TILL?
Till is a PropTech platform that transforms the way renters pay and stay in the home for institutional rental housing landlords.  We believe in a win-win resident-landlord relationship.  Till leverages risk-based payments, credit, and analytics to optimize a renter's ability to pay rent on-time which improves their financial stability, renter experience, and the property's cash flow.
TILL SITS RIGHT AT THE INTERSECTION OF RENTERS' AND MULTIFAMILY LANDLORDS' RESPECTIVE FINANCIAL REALITIES, WHICH DIFFER QUITE A BIT. GIVEN YOUR UNIQUE VANTAGE POINT, WHAT CAN YOU TELL US ABOUT THESE DIFFERING DYNAMICS AND ANY FURTHER TENSION THAT THE COVID CRISIS IS CAUSING BETWEEN THEM?
Traditionally, real estate and leases are rigid in structure with onerous late fees and eviction fees exacerbating the renter's ability to pay.  But that does not work with the messy reality of household finances, especially during hardship.
During COVID, many renters' earning potential has been disrupted, impairing their ability to pay rent.  What renters need (and have needed before will need after COVID) is flexibility to successfully pay and manage the challenging financial times. 
TILL RECENTLY LAUNCHED ITS FLEXIBLE RENT PRODUCT TO HELP BETTER BRIDGE THE GAP BETWEEN THE FINANCIAL REQUIREMENTS OF RENTERS AND LANDLORDS. WHAT EXACTLY IS FLEXIBLE RENT AND HOW DOES IT BENEFIT BOTH PARTIES?
Till's Flexible Rent sets a renter up in a personalized payment structure using payments and credit technology to improve the renter's ability to pay rent while optimizing the landlord's cash flow.  Till's customer service team augments on-site team collections support to remind renters of payments and follow up if payments fail.  Additionally, Till's Portfolio Analytics product enables landlords to understand the real-time financial health of their renters and buildings.
WHAT HAVE YOU BEEN SEEING THUS FAR IN TERMS OF THE IMPACT OF THE COVID CRISIS ON THE MULTIFAMILY SECTORS? AND HOW IS TILL WORKING WITH LANDLORDS TO BEST POSITION THEMSELVES AND THEIR TENANTS AS THIS CRISIS CONTINUES TO PLAY OUT?
Quantitatively, In the 170,000 units we have access to, we see April and May delinquency levels around 22% by the 5th; 11% by the 15th and; 9% by the 30th.  Statistically, there are millions of families that will face rent instability due to COVID's financial impact on their lives.
Qualitatively, landlord reactions in March were VERY concerned and then mostly relieved when delinquency didn't skyrocket.  However, we believe the worst is to come.  Rent is a lagging indicator (given the priority in a payment hierarchy) and given the level of consumer stimulus available is doing ok.  The unemployment challenge is real and when stimulus ends, lots of renters are accruing balances or partial balances that will need to be resolved when late fees and evictions resume. 
Till's Flexible Rent program enables renters to manage their biggest financial cost - rent – while saving money by avoiding high-cost late fees. 
For landlords, our program is perfectly designed to remediate delinquent balances on behalf of the site teams as part of custom payment schedules and an even better tool to set your renters up for success.