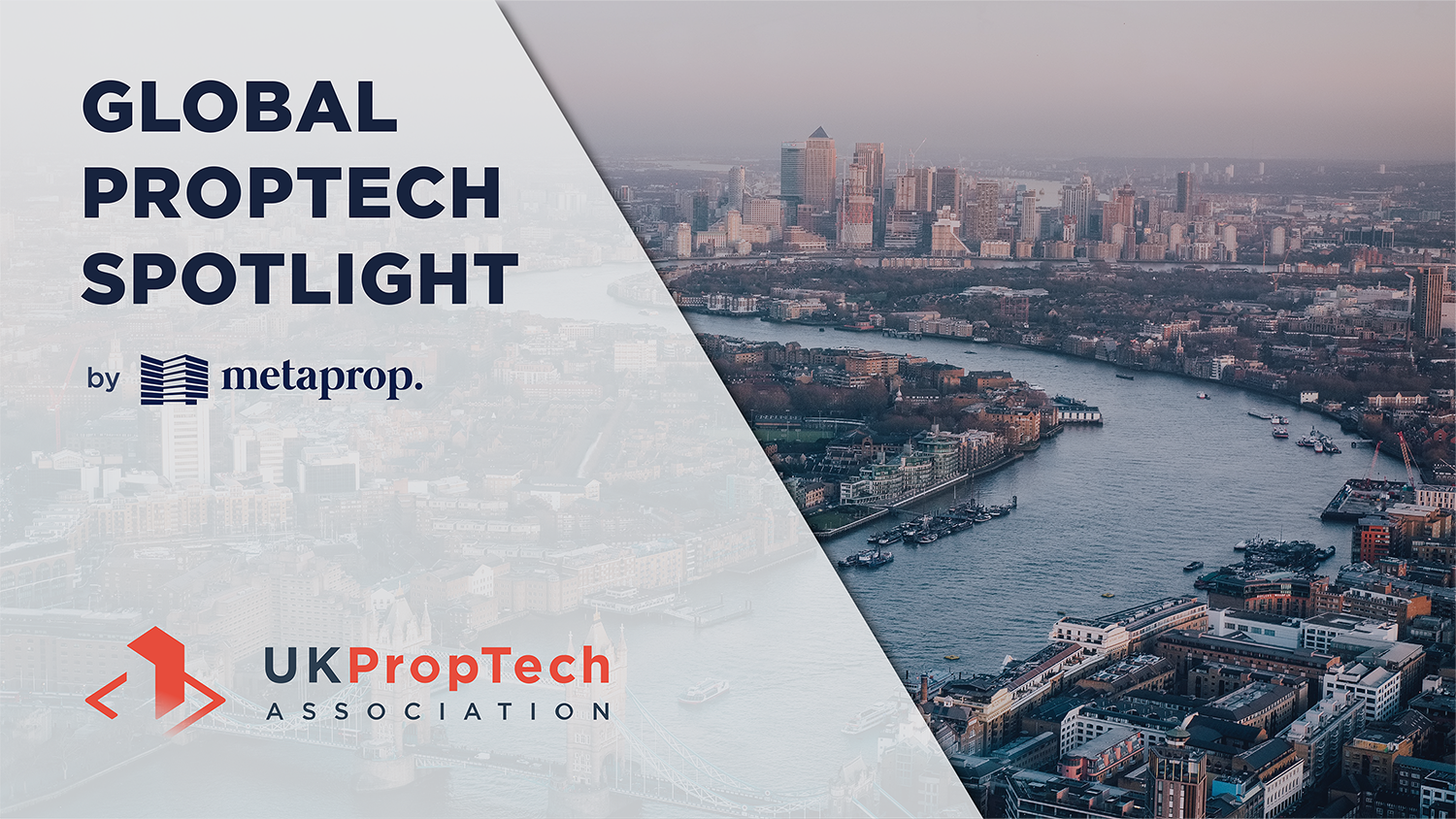 The Global PropTech Spotlight is an initiative that highlights the most influential PropTech Associations and thought leaders from around the world. Read about how some of the most recognized PropTech organizations were started, some of their biggest success stories, the most cutting edge technologies in their region, and more.
FEATURING
WHY WAS THE UK PROPTECH ASSOCIATION STARTED AND WHAT IS YOUR ULTIMATE MISSION?
UKPA started out to bridge the gap between PropTechs and property companies. It was started by Eddie Holmes who was working as a consultant at the time advising property companies on their digital transformation strategy. It was clear that they operated very differently from PropTech start-ups and that there was a lack of understanding on both sides. UKPA set about to educate both sides of the industry, bridge the gap, and promote engagement. We now have a membership for all parts of the ecosystem to engage and regular events for both sides to openly talk about the challenges faced, the value of technology, and the barriers to technology adoption. Our ultimate vision is to drive the digital transformation of the property industry and provide a conducive environment for innovation. We do this by the events, but also by promoting innovative PropTech solutions and addressing challenges faced by PropTechs with the government and our network of partners.
HOW DID YOU FIRST GET INVOLVED IN PROPTECH AND INNOVATION?
I originally joined UKPA as Head of Memberships when it was just getting off the ground, after previously working at Ordnance Survey, Great Britain's national mapping and data agency. I have since taken on the role of Managing Director, working with a board of directors with a range of experience and knowledge in the industry. When I was working at OS, I managed relationships with technology companies using location data, many of which were PropTechs but my eyes were only really opened to the world of PropTech when I joined Eddie in 2017. It's been exciting to see the industry evolve and gain traction from the property industry, but also to see it start to be promoted outside of the industry as well, in newspapers such as The Times, and on an international stage at events such as MIPIM. My background is in psychology and I personally believe psychology is the biggest barrier to technology adoption and to any form of transformation, so it is interesting to see the industry change and slowly overcome this.
CAN YOU PLEASE SHARE WITH US A SUCCESS STORY RESULTING FROM YOUR ASSOCIATION'S EFFORTS?
We have recently been advising the government on PropTech solutions that can help with social distancing measures in buildings and public spaces. As part of this work, we have connected, Forsite, one of our members with the Ministry of Housing Communities and Local Government (MHCLG) and they are now in talks across the government on how their technology can be used which has strengthened their position and offering for the market.
WHAT MAJOR TRENDS DO YOU EXPECT TO SEE IN YOUR REGION POST-COVID?
Flexible office spaces – many businesses have proven that their employees are able to successfully work from home, and in many cases, increase their productivity by working at home. In London, commuting on packed trains for an hour to get to the office was seen as a normal way of life, despite many feeling the impacts of that travel on their health. For some, the positive effects of working from home and cutting out the daily commute will lead to a reluctance to go back to working in an office 5 days a week. Businesses are now looking at increasing remote working and either searching for smaller offices or splitting office space with other businesses and alternating days spent in the office.
Increase in building technology – concerns over health and safety are leading to an increase in demand in technology such as sensors to monitor and manage the number of people within a building, contactless technology solutions to mitigate the spread of infections, and to optimize the use of space within a building and effectively implement cleaning schedules. While health and safety are key drivers in this as a result of COVID-19, the applications and benefits of this technology are far wider and will therefore likely remain in place.
WHAT TYPES OF CONTENT AND EVENTS DOES YOUR ASSOCIATION PRODUCE?
We typically organize two events per month (pre-COVID-19) ranging from roundtable events exploring the value of technology across the property lifecycle, seminars to address barriers to technology adoption, and monthly networking drinks. These events enable our members to learn, exchange insights, and build relationships with potential clients, partners, and like-minded professionals. Since COVID-19, we have introduced a digital strategy that has involved online events and weekly content.
We have a strategic partnership in place with the British Property Federation which has over 400 members and involves weekly webinars exploring the immediate and long term impact of COVID-19 on the property industry and how PropTech can help meet some of the challenges and changing market trends. We're now focusing on webinars with a range of our partners to cover finance, recruitment, and more. In addition, we have been publishing a weekly newsletter to demonstrate the value of PropTech and how our members are responding to the current crisis. This has been very well received and is also being shared with the UK government.
ARE THERE ANY EXCITING DEVELOPMENTS THAT YOU WOULD LIKE TO SHARE WITH METAPROP'S COMMUNITY?
Yes, the UKPA relaunched on May 1st and opened up membership to property companies and tech investors. We now have over 750 company members acrossPropTech, property, and tech investment and a growing partner network of service providers. We are now the largest not-for-profit PropTech Association and are continuing to build and support our community, and drive digital transformation.