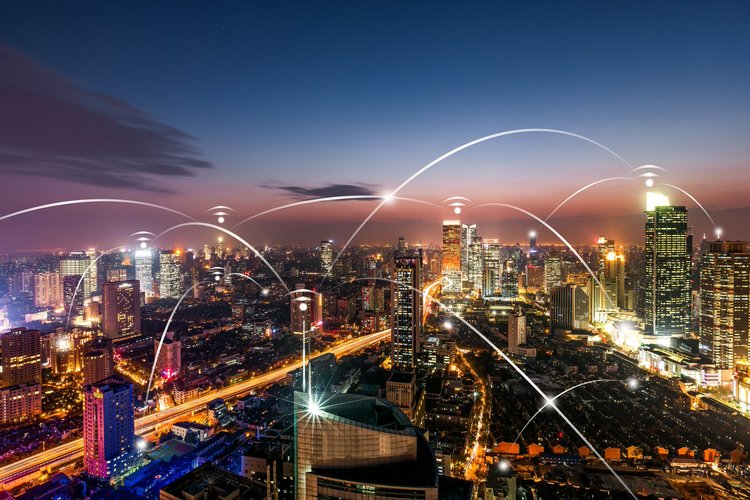 Like PropTech? Here's 40 Reasons You Can't Miss the 2017 MIPIM PropTech Summit!
We are in the midst of next great revolution of technology and there is no better time to be in PropTech than right now. With PropTech accelerating at a breakneck pace, with billions of dollars being funneled into hundreds of startups, it's hard to keep up with the change that is occurring each and every day. To stay better connected and informed, you need to attend the MIPIM PropTech Summit during NYC Real Estate Tech Week.
Quite simply, the MIPIM PropTech Summit is the gold standard of PropTech events, in the center of the PropTech universe. The PropTech Summit serves as an international exchange of ideas and insights into the thriving PropTech industry, where hundreds of leaders from over 15 countries and 100+ companies culminate to discuss and promote innovation, entrepreneurship, and social impact in PropTech. At the same event, you will find scrappy startup founders, Fortune 500 company executives, expert investors, and top government officials, all united under the ideology that PropTech has and will continue to have a profound impact on the world. Through their willingness to share and exchange ideas at the PropTech Summit, the participants enrich the entire real estate ecosystem with diverse perspectives and experiences. The event features influencers like Duke Long and Drew Meyers of Geek Estate Labs who have helped transform PropTech and drive a change in an industry that has just realized its potential to impact the world.
From entrepreneurial superstars like:
Matt Ables, CEO, BuiltWorlds
Doug Chambers, VP, WeWork
Al Goldstein, CEO, Avant
Ro Gupta, CEO, Carmera
Brad Hargreaves, CEO, Common
Stephen King, CEO, REXMLS
Riggs Kubiak, CEO, Honest Buildings
Ragnar Lifthrasir, CEO, Velox.RE
David Lyman, CEO, BetterView
Caren Maio, CEO, Nestio
Michael Mandel, CEO, CompStak
Cindy McLaughlin, CEO, Envelope
Ryan Simonetti, CEO, Convene
Leonard Steinberg, President, Compass
Jonathan Wasserstrum, CEO, The Square Foot
Brandon Weber, Co-founder, VTS
To corporate heavyweights like:
Guy Bradley, CEO, Swire Properties
Aine Brazil, Vice Chairman, Thornton Tomasetti
Ric Clark, CEO, Brookfield
Robert Entin, EVP, Vornado
Chris Gregg, CEO, British Land
Karen Hollinger, AvalonBay
Takeshi Kodama, PM, Mitsui Fudosan
Will O'Donnell, Managing Partner, PLD Ventures
Johnathan Pearce, SVP, Ivanhoe Cambridge
Lisa Piccard, CEO, Equity Office Properties
Kim Scharf, SVP, DDR Corp.
Jeff Stein, Head of AECOM Ventures, AECOM
Colette Temmink, Executive MD, C&W
Owen Thomas, CEO, Boston Properties
Jacob Werner, MD, Blackstone
Bob White, CEO, RCA
We even brought in an all-star panel of judges for the Startup Competitions:
Bob Courteau, CEO, Altus
David Eisenberg, SVP, CBRE
David Goldberg, General Partner, Corigin
Brad Greiwe, Co-founder, Fifth Wall
Dan Hughes, Director of Data, RICS
Sandy Jacolow, CIO, Silverstein Properties
Maria Seredina, M&A, Zillow
This culmination of leaders will guide attendees through the realm of PropTech. While the star studded speakers, expert led conferences, and industry lauded Startup Competition provide tremendous value to PropTech participants, the greatest value of the PropTech Summit lies in the attendees who have the opportunity to learn and network with top real estate and technology minds from around the world. See you October 11th in New York City. You can't afford to miss it! Learn more and reserve your ticket here.