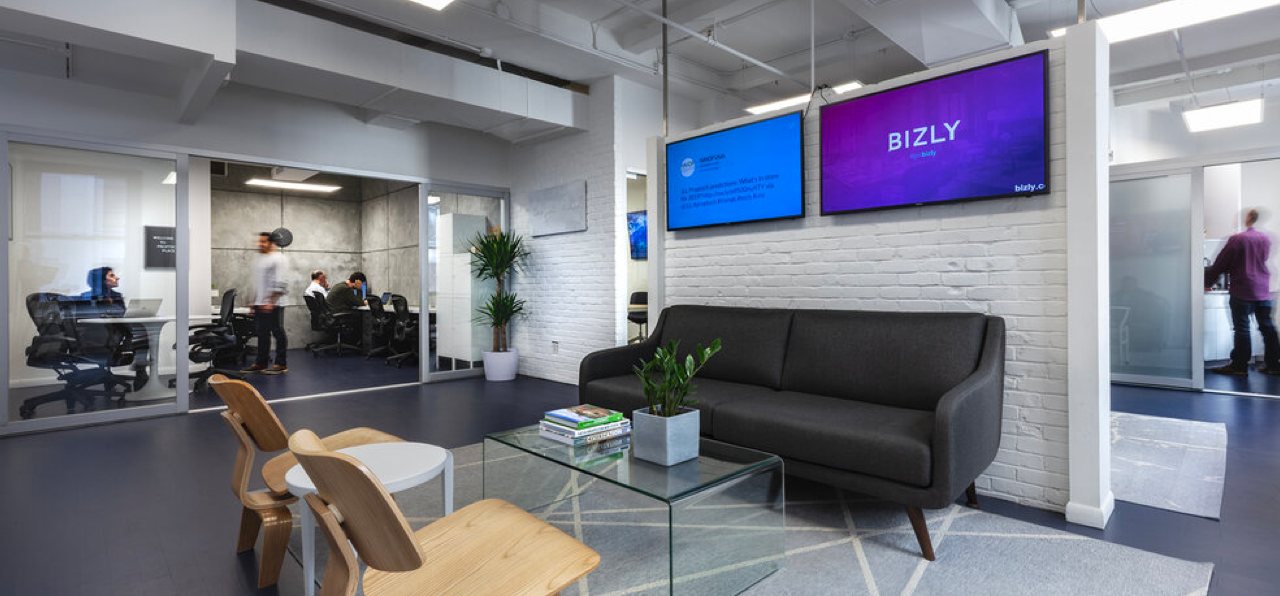 Pivots over the years have become something of lore in Silicon Valley.  The mantra of "fail fast but pivot faster" is usually in the back of every entrepreneur's mind as he or she looks to bring product to market.  In 2010, a shopping application called Tote was failing fast.  However, the app's founders noticed that users were bookmarking images instead of buying them; the team decided to focus on the "pinning" of images and created a new platform called Pinterest.  When Evan Williams was not gaining any traction with his audio platform Odeo, he decided to shut it down, and soon launched a completely new product that eventually became known as Twitter.
These stories are now famous because the companies have become large and influential.  Over the years, I have invested in many companies that have pivoted their product and strategy into something more successful.  However, I have only once experienced a situation where almost the same technological concepts failed in one sector but succeeded in another.  This is the tale of a story that can only happen to who dream big, work hard, and get lucky.  
The year was 2011 and I was struggling to figure out what to do with my professional life.  I was in the process of winding down my walking tour business, Travelgoat, I was a student at Columbia Business School, and I was doing consulting work for Millennium Partners in Los Angeles, working on the Millennium Hollywood project.  Nonetheless, I was still yearning to build my own mobile application in the local travel space, and I was working with my friends at Gin Lane on wireframes for an artificially intelligent itinerary generator app.  Tourists (or locals) would input preferences and the application would spit out a perfect day in a city, with a mix of good meals, cultural activities, museums, parks, and other activities.  
I had started networking in the NYC technology scene and was planning to attend the TechCrunch Disrupt conference that year.  Unfortunately, I had an important meeting in Los Angeles during the conference so could not attend in person.  Instead, I would watch the videos of the startup presentations after work.  I watched many of the impressive presentations but there was one that left my mouth agape in awe and envy.  A new application called Weotta launched, and lo and behold, it was an artificially intelligent itinerary generator.  However, the difference between Weotta and what I was trying to build was that Weotta had a team in place of expert natural language processing and semantic search engineers; I had jack squat.  
After watching the presentation video, I quickly made two phone calls.  My first call was to my friend Dan Kenger at Gin Lane.  I told him to burn the wireframes we had been working on.  Instead of building my own thing, I had decided that I just needed to invest in Weotta.  I was determined to convince the CEO Grant Wernick that he needed my help to build his business, even though I was an unknown quantity in Silicon Valley at the time.  My second call that day was to my friend Rachel Bassini, who was working at NewsCred at the time.  I knew that she was at the conference and was also totally shameless, so I asked if she could introduce herself to Grant and start talking me up.
Never one to back down from a challenge, Rachel complied with my request, and within a couple of days we had scheduled a conference call with Grant.  I was able to impress Grant but to my mild surprise he was non-committal about allowing me to invest in his company.  He said he had to discuss my potential involvement with some of his advisors.  This type of business was new to me as I had come from industries where if people offered you money you typically took it.
A week later I received a call from Grant.  He told me that he wanted me to invest because he was sure I could provide value to Weotta, but others were nervous; after all, I was an unknown quantity.  He told me that it made some of his advisors skittish that I wasn't a known entity in the Valley and that I did not have a presence on Angel List.  "Angel List?" I asked.  "What is that?  If that's the only impediment to me investing, get me on the platform immediately."  Grant explained to me that Angel List was a new technology platform he helped create where startups looking to raise money could meet angel investors looking to invest in startups.  He introduced me to their team and I was allowed to create a profile.  After that I became addicted to Angel List, but that's another story for another day.
I took the plunge, invested in Weotta, and started to help the team on strategy.  The "special sauce" behind the Weotta application was its core semantic search querying capabilities, which were designed by the company's co-founding CTO Jacob Perkins.  Within a couple of years, Weotta had built what I believed to be the best search engine for local data on the web and because of this Grant was able to attract investment from venture funds like Google Ventures and Data Collective.  Unfortunately, even though the product was used in 1000's of U.S. cities monthly potential users of the app just didn't seem to care how good the semantic search technology was.  
In the summer of 2015 Weotta was at a crossroads.  The company was running out of money and it's only direct path to monetization was going the local ad route or selling data to hedge funds.  Grant knew that he needed to raise more money, sell, or pivot.  He put together a deck showcasing the technology behind the app.  He took a sample local query, like "What's a great place to have tacos and Margaritas for Sunday brunch at 11 AM with my girlfriends?"  Weotta spit back multiple options of places that served tacos and margaritas, and was open on Sundays at 11 AM, just like magic.  The competitors, mainly Google, Bing and Siri, responded with disjointed and incoherent responses.  
Although investors viewed this demonstration as impressive, monetization around local search wasn't compelling, given the grueling local sales efforts needed to turn a buck in in the space, and the issues the leaders in the space like Foursquare and Yelp have had. Grant knew local search wasn't the path forward, so he started exploring taking their technologies to the enterprise. Right away there was a lot of interest around utilizing it for querying all sorts of data from CRM to logs. Through Data Collective, one of the investors in Weotta, this deck found its way into the hands of senior executives at Splunk, the publicly traded machine data and cyber security company.  They saw something that no one else did at the time; this semantic search technology, with a few tweaks, could become a powerful weapon to combat potential cyber-attacks at large organizations. Also, they saw an opportunity for meaningful partnership. Splunk is a super powerful product, but only a handful of people in any given organization could use it – could Grant and his team be the partner they had been looking for to unlock the value of Splunk?
After many interesting conversations and a small investment into the company from Splunk itself, Grant, Jacob, and the entire team decided they needed to make the hard decision and shut down Weotta, take a hard pivot, and become a deep enterprise product.  Despite the hardship, the team stayed together and launched a new company called Insight Engines.  Insight Engines would run on top of Splunk, and allow Splunk's Fortune 500 CIO clients to query important information about potential cyber breaches in a faster and more efficient way.
When you visit the homepage of Insight Engines today, you can see an example of how the technology works.
It's obvious when looking at this query why a Fortune 500 CIO would be interested in quickly obtaining the answer from a cyber security perspective.  What's less obvious is how similar this query is to a query that I would have asked on Weotta:
The pivot has worked!  Their product is used daily by some of the largest organizations on the planet, they just raised a new round of financing, and they continues to push the envelope.  They are off to the races.  I couldn't be happier for them as they stuck to their belief that this type of technology would prove valuable and they showcased a willingness to listen to the market.