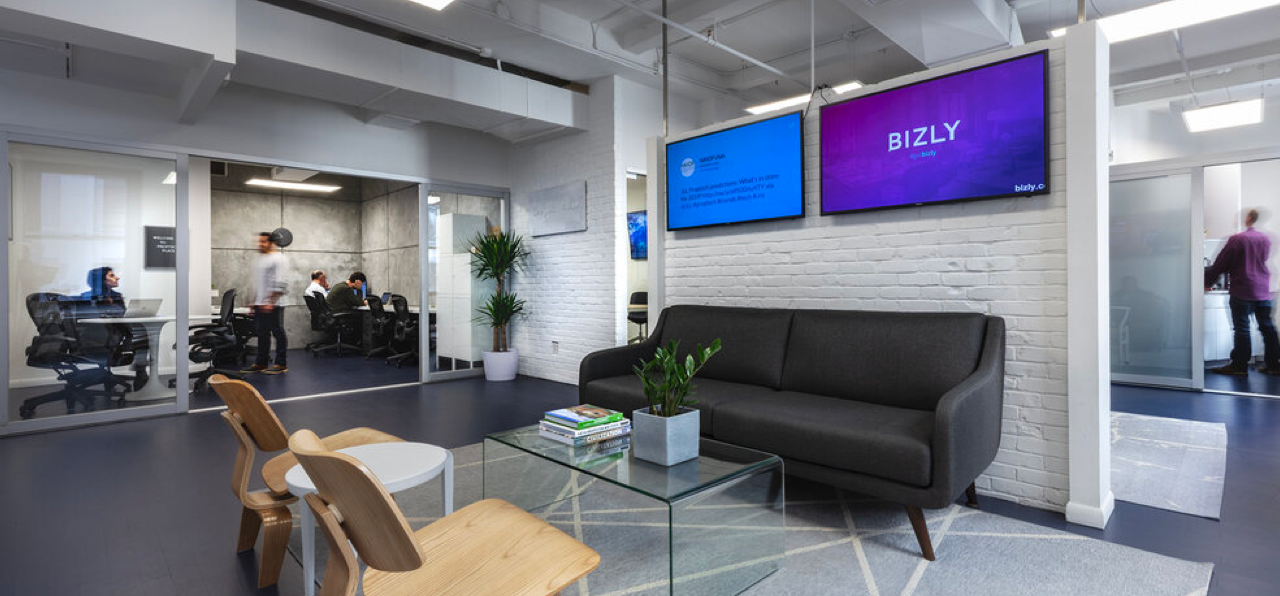 NYC DEMO DAY AT BLACKSTONE
Congratulations to the 2017/2018 class graduates: Doorport, Hoozip, Irene, OnsiteIQ, LocateAI, Travtus and WeSmartPark.
On February 1, 2018, MetaProp held its third annual New York City Demo Day at Blackstone. Seven startups from the 2017-18 class of the MetaProp Accelerator @ Columbia University program pitched to a crowd of leading PropTech investors, entrepreneurs and forward-thinking corporate real estate executives. 
The event was only possible thanks to MetaProp's amazing partners NYCEDC REBNY, RICS, DLA Piper, EisnerAmper, Millennium Partners, Silicon Valley Bank, Warburg Realty and Zillow. 
In addition to the media and venture community, the companies pitched to top executives from our host partner, Blackstone, as well as with Ackman Ziff, CBRE, Cushman & Wakefield, Kimco, KPMG, Millennium Partners, Partnership for NYC, REBNY, Related, Savills Studley, Toll Brothers, Warburg Realty and many more.
Demo Day highlights include:
MetaProp partner Clelia Peters welcomed international guests;
Blackstone's Tyler Henritze gave an overview of the firm's PropTech innovation strategy;
MetaProp partner Zak Schwarzman shared the latest venture capital and market trends;
MetaProp partner Zach Aarons shared his annual "Bold PropTech Predictions;"
MetaProp partner Aaron Block gave an update on MetaProp's three business lines: Venture Capital Investments, Advisory Services and Startup Acceleration.
Pitches from each Accelerator graduate including Doorport, Hoozip, Irene, OnsiteIQ, LocateAI, Travtus and WeSmartPark.
WEST COAST DEMO DAY AT ZILLOW GROUP
MetaProp held its West Coast Demo Day at Zillow Group and an Investor Lunch in San Francisco on February 8, 2018. In total, over 1000 people registered for the graduation events. 
NYC OPEN HOUSE @ SPACIOUS HQ
MetaProp portfolio company, Spacious, hosted a small, invite-only Open House with MetaProp. This was the first ever opportunity for the public to individually demo each new technology for the 2017/2018 MetaProp Accelerator at Columbia University class.
INVESTOR LUNCH IN SAN FRANCISCO
The most active PropTech venture capitalists in San Francisco joined MetaProp portfolio companies for lunch before the San Francisco Demo Day.