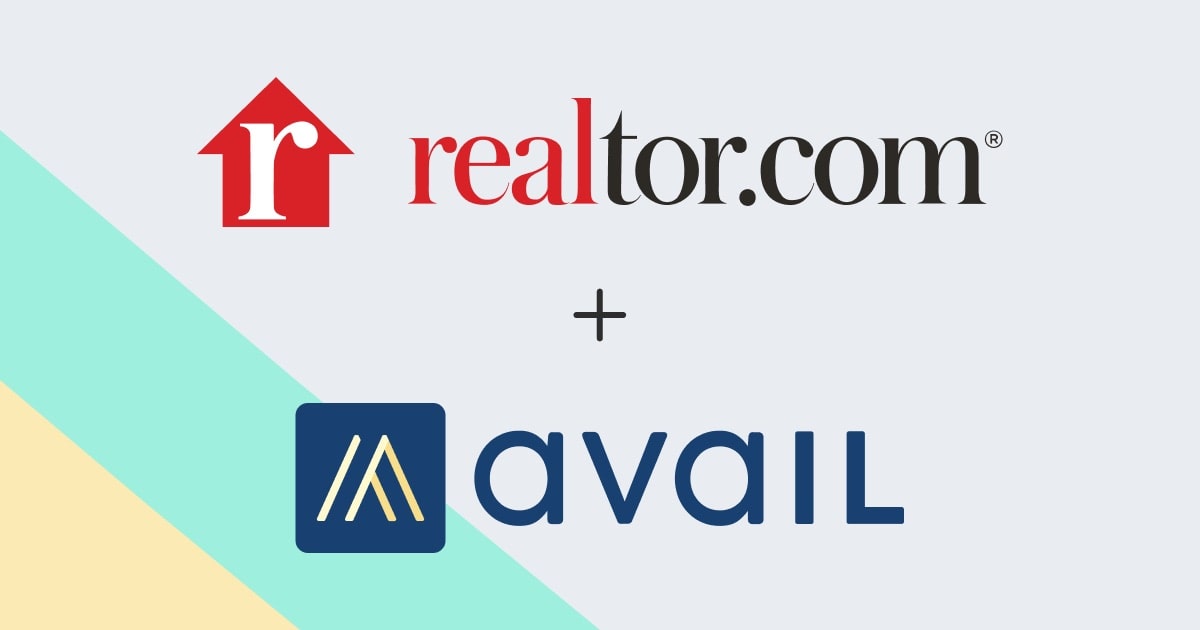 We were all excited to read today's official announcement of MetaProp Fund I portfolio company Avail's sale to industry behemoth realtor.com. This is excellent and rewarding news for Avail's founders, employees, clients, users, partners, and investors. From Avail's blog post announcing the acquisition: "By joining realtor.com®, we're combining the leading platform for DIY landlords and tenants with realtor.com®'s outstanding consumer experience. Landlords will have access to best-in-class tools and resources and renters will have a one-stop-shop for finding, securing, and living in their new space." I can't wait for the respective teams to come together and help even more landlords and tenants achieve their real estate goals.
The Avail founding team, Ryan Coon and Laurence Jankelow, deserve a sustained moment in the spotlight. We have been fortunate to build a special relationship with the Avail team over the length of our firms' respective journeys to date. I'd like to share some personal reflections on our relationship and the Avail success story.
First of all, let's be clear that MetaProp was a small, early investor in Avail. We neither seek nor deserve any credit for the company's success. We were fortunate to ride along on Ryan and Laurence's incredible journey starting in 2015. We watched Avail transition from an early product-market-fit to a scaled-up growth company — starting with thousands, then tens of thousands, and ultimately growing  to hundreds of thousands of landlords using the platform. In fact, very early on, MetaProp co-founder and general partner Zach Aarons shared that we had recognized and latched onto something great.
But believe it or not, Ryan and Laurence actually played a central role in the development of MetaProp's VC practice over the past five years.
Avail (then Rentalutions) was the anchor participant in the inaugural class of what is now known as the MetaProp Accelerator @ Columbia University program, back in 2015. That also means that Avail was our firm's first investment. Since then, both organizations faced adversity, grew, and thrived. As entrepreneurs, we celebrated victories, learned a thing or two, and shared some difficult moments. Some parallel business highlights include raising significant amounts of capital from fabulous investor groups, launching major commercial partnerships, almost closing several strategic transactions, watching the creation and success of strong competitors, changing business names, key employee transitions, and even relocating headquarters.
We also became close friends over these years. Our respective founding teams supported one another through a wedding, a divorce, several births, loss of loved ones, and, perhaps most painfully for me, a Chicago Cubs world series championship. The horror.
Nevertheless, Ryan and Laurence proved themselves to be superb human beings. Yes, they're from Chicago. Yes, they're a ton of fun during a night out on the town. And, as you might imagine, Ryan and Laurence are also smarter than most folks, and they certainly hustle harder than almost anyone. But these guys are ALWAYS the first to volunteer, to share experiences, to provide constructive feedback, and to give back to the PropTech community.
I want to thank Ryan and Laurence for putting in as much as anyone into the modern PropTech ecosystem. Ryan spent a ton of time on planes, and was frequently involved in the MetaProp ecosystem's global events, Pilot Days, Demo Days, mentor sessions, office hours, guest speaking programs, and startup evaluation panels.
Along the way, I've also learned a lot from the Avail team. I learned that myopic focus on client satisfaction wins the day. I learned that running a great business and leading a fast-growing startup can go hand-in-hand. I learned to pay it forward, and to always make time to help others grow their businesses — even when you're swamped with your own business and personal malarkey. I reluctantly learned that startup swag is OK. I learned how an incredible CEO handles regular investor communications. I could go on and on. To this day, I still call Ryan for advice on various MetaProp business issues. In so many ways, they have backed us as much as we have backed them.
Needless to say, I'm over the moon about the recent announcement. Congratulations to everyone at Avail. Congratulations to the Chicago tech scene. The good folks finished first in this race.