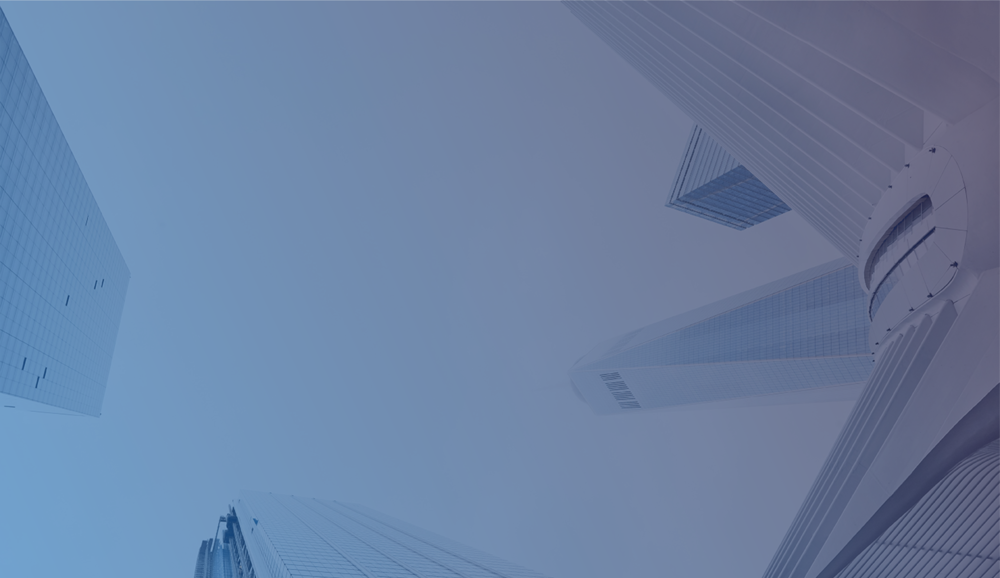 Like many, we have been in close contact with our key stakeholders and extended community over the past several weeks. This involves checking that everyone is healthy and physically well, understanding the impacts of the current situation on their and their peers' businesses, and comparing perspectives and sketching thoughts about the future. 
MetaProp's investor base represents 15+ billion square feet of owned and managed real estate.  In addition, we run the industry's largest global PropTech startup portfolio.  So our world straddles broad cross-sections of both the global institutional real estate community and the PropTech startup ecosystem. This vantage point has offered a privileged perspective on current events, and their impacts on and implications for both the traditional real estate and PropTech communities.
During a disruptive event of this scale, no one's crystal ball is completely clear. And the longer one extends the time horizon, the hazier the view becomes. However, in the near, and increasingly in the medium-term, the effects of the current crisis are beginning to come into sharper focus. As they do, we wanted to take a moment to share our frontline view, informed extensively by conversations with our network partners, on how the current dislocation is impacting the real estate and PropTech innovation communities. As one would expect in a situation of this scale, scope, and fluidity, we expect that this perspective will continue to evolve - perhaps substantially so - in the weeks and months ahead. We offer our perspective as a snapshot in time. And, we very much welcome your feedback as we continue to hone and keep it up to date.
WHAT'S CHANGED IN REAL ESTATE?
It is difficult to overstate the amount of upheaval and uncertainty that has swept across the real estate industry in recent weeks and months.
From a financial perspective, the pain is nearly universal across the real estate sector. Aggregate REIT returns have plunged from modest gains to below negative 20% almost overnight (NAREIT), Hospitality sector occupancy has plummeted to just 20% (The Real Deal). The senior housing sector is estimated to have lost nearly half its value (The Wall Street Journal). Nearly four million homeowners' mortgages had entered forbearance as of the start of May (Mortgage Bankers Association). Retail traffic has come to a near standstill (Quartz). Offices around the world are empty. Set against the backdrop of the global economy's largest asset class, the scope is simply staggering.
The powerful forces undergirding these and other eye-popping statistics are prompting real estate's key stakeholders to ask urgent and unprecedented questions as they prepare themselves and their organizations to navigate the current crisis and beyond. Residents are questioning how to keep their families safe and a roof over their heads. Commercial tenants are searching for guidance on how to welcome their employees back to the workplace. Construction firms are struggling to accurately forecast amidst a patchwork regulatory environment and fast-moving commercial climate. Building operators are wondering when and how they can reopen their assets, while balancing tenants' requests for rent relief with uncertainty re: lenders' tolerance for forbearance. Real estate investors are working to understand COVID's effects on rent collection, liquidity, pricing, sector fundamentals, and more.
In the longer-run, the very nature of the design and use of nearly every category of real estate asset itself has been thrust into question. Will we see a rebirth of the suburbs? Will the decades-long trend towards density in the workplace give way to an abrupt shift towards distancing? Is self-service the new full-service in the post-COVID hospitality world?
In scale, scope, and contour, this is a uniquely uncertain and consequential period for the real estate industry.
THE RISE OF PROPTECH
This period of crisis and uncertainty is occurring in the midst of the largest wave of innovation activity to ever sweep across the real estate industry. In the past decade, real estate and property technology (PropTech) has grown from a tiny backwater of the broader startup economy to one of the fastest-growing sectors in tech. Funding to support this innovation activity has risen from under $500 million to over $10 billion per year as the immense opportunity for innovation in the world's largest asset class attracts a flood of entrepreneurial talent and increasingly institutional capital.
At MetaProp, we track ~7,000 PropTech startups around the globe at any given time. These companies touch every property type and value chain category across real estate. They operate across a range of business models, from pure play software to marketplace to software-enabled services and IoT devices. Many seek to enable today's real estate professionals to do their jobs better, faster and at lower cost, while others aim to more fundamentally alter the nature of how these jobs are performed and assets are utilized. While the focus of these companies is as wide-ranging as the real estate industry itself, at their core most PropTech startups share a small set of themes that are both timeless and timely in our current moment.
Broadly speaking, these companies either enable or benefit from an enhanced level of visibility, control, efficiency, flexibility, and/or customer experience compared to the status quo. PropTech's rise has been in motion for many years now but the themes that lie at its heart have taken on a particular resonance in today's climate.
WHAT'S CHANGED IN PROPTECH?
A macro crisis in an industry is often an event that crystalizes and accelerates innovation activity in that sector. For instance, much of the groundwork for the boom in FinTech, which is often held out as the closest parallel for PropTech, can be traced to the shakeup of the financial services industry in the wake of the global financial crisis. 
It is clear from where we sit that the current crisis will serve as a similar catalyst for transformation in the real estate and PropTech sector. Indeed, we are already beginning to see a rejiggering of the near-term PropTech opportunity set into three broad categories.
ALREADY IN MOTION, NOW ACCELERATING
At the same time that real estate firms face a sudden urgency to adapt to the "new normal," we are witnessing a rapid increase in the industry's appetite for a broad range of solutions that were already gaining traction in the marketplace (to varying degrees) over the past several years. We are witnessing (and are working with) leading real estate firms that were in the midst of tech pilots and are now rapidly scaling from tests to portfolio-wide rollouts in priority categories. Similarly, we are experiencing a surge in new real estate firms that are coming off the sidelines and looking for reference points as they shape and pursue their own target lists.
These include asset-level technologies like space planning and occupancy monitoring solutions (e.g. Vergesense) and touchless access and asset control (e.g. Latch, Openpath, Swiftlane), tenant-facing solutions that touch on themes like affordability for homeowners and renters (e.g. Till, Padsplit, Landis, EasyKnock), community and communications (e.g. HqO), wellness (e.g. Real, hOM), and operations-oriented technologies like professional tools that enable real estate professionals to work remotely (e.g. AirWorks, OnSiteIQ) and/or more efficiently and effectively (e.g. Bowery, Side), data and business intelligence solutions to help real estate leaders make better, faster decisions in an uncertain environment (e.g. Briq, Cherre), and or tooling that plays to the further institutionalization of real estate that is likely to occur as a result of this crisis (e.g. VTS, Entera).
PREVIOUSLY IN MOTION, NOW UNDER PRESSURE
Conversely, several categories within PropTech, including some that have been the subject of many headlines and substantial investment activity, now face headwinds that range from moderate to severe. 
Companies whose business models center on lease arbitrage (e.g. co-working, co-living, alternative accommodations), who take high levels of principal risk (e.g. iBuyers) and those who are tethered in real-time to the shifting sentiments of the capital markets (e.g. many direct lenders) are being strained in the current economic conditions. While companies that are more "Prop" than tech but raised capital at software multiples are receiving stricter scrutiny in today's market climate. And companies whose businesses rely directly or indirectly on activity in hard-hit end industry segments (e.g. hospitality and travel, retail) face headwinds as these sectors have effectively ground to a halt and face an unclear timeline towards recovery.
LIMITED PRIOR ACTIVITY, NOW ACTIVATED.
The particular nature of the current crisis has also sparked interest in technology categories that had previously not been in widespread demand by the real estate community.  
These include solutions that address timely occupier safety concerns such as thermal scanning and workplace-specific contact tracing, which have moved from niche use cases to front of mind, and automated operations solutions, such as robotic cleaning and facilities management and virtual property tours, which have significantly enhanced ROI cases in the current environment.
SOME THOUGHTS ON NAVIGATING THE CURRENT CRISIS (AND BEYOND)
At the end of the day, we anticipate that the current crisis will serve as an accelerant for PropTech's continued growth and development. While the shape of this market shock has shifted some near-term fortunes, more than anything it is serving to galvanize the real estate industry's engagement with technology and should work as a catalyst for the industry's further maturation. 
As we look to the coming weeks and months we thought it would be prudent (and hope it will be welcomed) to share some thoughts with three of PropTech's most important constituencies regarding how best to continue generating value in this unique period.
PROPTECH INVESTORS
As the landscape shifts, we are of the belief that near-term headwinds and tailwinds do not directly translate into a blueprint for investment. Rather, it is important to be attuned to these changes and let them inform, but not unilaterally drive, a longer-term investment view.
As the most active investor in PropTech we have been early backers of companies in many of the aforementioned categories that are poised for further near-term acceleration. And we look forward to doubling down in several of these areas, both by continuing to support our existing portfolio companies and partnering with additional talented teams. But we are also mindful that some of the categories seeing new or increased adoption rates may be more attractive for use by industry than they are as investment prospects and are being careful not to mistake the two.
Conversely, despite near-term gyrations in the market, there are some truly outstanding teams building companies in categories that are facing near-term headwinds. As investors, it is important to take a longer-term view and avoid the temptation to over-correct, to read the headline-grabbing prognostications about the obsolescence of this asset class or that for what they are. And to remember that this business is fundamentally about investing in people.  With that in mind, we remain excited, and indeed eager, to partner with talented entrepreneurs building in industry segments like hospitality and retail during what may prove to be a challenging funding environment.
REAL ESTATE
While the real estate industry has historically been categorized as a laggard when it comes to technology, it is truly remarkable how much has changed in a few short years. Firms large and small across asset types, value chain categories and global markets have moved from zero to one when it comes to not only their posture towards innovation but also to engagement with the fast-growing external innovation and startup community. Indeed, many leading real estate firms have developed true, top-down and long-term commitments to innovation and are building competencies that enable them to see, sort, identify, and partner with the most relevant companies.
It has always been our belief that these early leaders will not only sustain but increase their investment in innovation during the next (now current) downturn as they have already begun to realize real ROI from their commitment. The nature of the current downturn is such that it is also causing many new industry entrants to join the fray and play catch up, both in terms of gaining familiarity with the landscape and identifying best practices on the fly to partner with the startup vendors that supply many of the solutions the industry is currently prioritizing. Regardless of whether the commitment is longstanding or newfound, we believe that when we all emerge from the current down-cycle, the gap between those who invested and continued to build innovation competencies through the downturn and those who did not will be far bigger than it looked at the recent market top. This is the moment when innovation in an industry flips from "nice to have" to "need to have."
FOUNDERS
We have witnessed an explosion of entrepreneurial activity in the PropTech space in recent years. In addition to the sheer number of startups that have been formed, there has been a sharp rise in repeat founders and startup leaders who have built successful companies in other sectors and now view real estate as a compelling market in which to build a company for their next acts. Potentially even more exciting, as the space has grown we have begun to see a wave of founders who have successfully started and exited PropTech companies and are returning to tackle new challenges within the category.
As has become a constant refrain in recent weeks, some of the most successful companies are founded in recessionary environments. The opportunity to innovate in real estate is as immense as the industry itself. And the urgency to bring creative new solutions to market has only increased in the current climate. Regardless of whether you are a first-time founder or seasoned vet, we encourage you to enter the fray. And if you're building something bold in the PropTech arena, we want to meet you.
HOW TO GET IN TOUCH
WHETHER YOU'RE A FOUNDER, REAL ESTATE LEADER, OR FELLOW PROPTECH INVESTOR, IF WE CAN HELP SUPPORT YOUR WORK OVER THE COMING WEEKS, WE WANT TO HEAR FROM YOU. SIMILARLY, WE WELCOME ANY FEEDBACK AND ADDITIONAL INPUT ON THE WORKING VIEWS EXPRESSED HERE. PLEASE FEEL FREE TO DROP US A LINE AT INFO@METAPROP.VC.