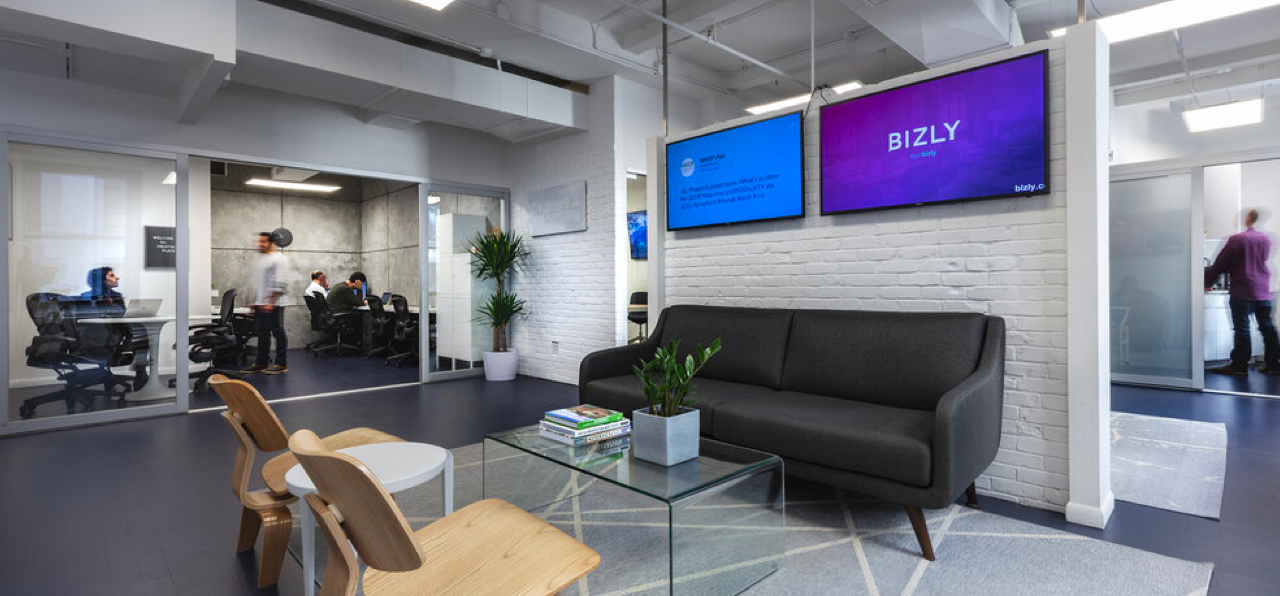 FIRST ANNUAL PROGRAM A "SMASHING SUCCESS"; TOP 3 TAKEAWAYS AND SUMMARIES OF EACH EVENT
NEW YORK, October 30, 2015– MetaProp NYC, the New York real estate technology accelerator, announced the successful completion of NYC Real Estate Tech Week 2015.  More than 600 attendees participated in nine events throughout the New York City area from October 19th through October 23rd.  The programs brought attention to the top new real estate technologies and cemented New York City's place as the real estate technology capital of the world.  MetaProp NYC Co-Founder and Managing Director Aaron Block remarked, "By all measures, our city's first week dedicated to the best new real estate technologies was a smashing success."
"In the 21st century economy, technology cuts across all sectors.  NYC Real Estate Tech Week embodies the strength of this hyphen-tech economy, leveraging technology to increase access and innovation in the real estate sector to solve issues like the need for affordable housing," said NYCEDC President Maria Torres-Springer.  "Thank you to MetaProp NYC for its leadership in the real estate technology sector, and for its work to ensure New York City remains at the forefront of the modern economy."
The following are some of MetaProp NYC Co-Founder Zach Aarons' key takeaways from #NYCRETech15:
1.  MATURING REAL ESTATE TECH STARTUPS MUST PUT UP OR SHUT UP:
As Tom Byrne said, 2015 and 2016 are the "put up or shut up years" for well-funded startups.  A handful of the most promising players are becoming more mature and moving from startup phase to growth.  They are going to have to become more accountable to their boards to deliver more revenue and potentially even profit while still maintaining high growth.  If they are not able to do this they will either die, merge, or get acquired by incumbent giant players in the space.  There is no more room for error and tinkering.  2016 will be all about execution.  Thanks to the trails blazed by these more mature startups, we will see an avalanche of next generation of real estate technologies attacking the industry's entire value chain brought to the market and funded in 2016.
2.  REAL ESTATE COMPANIES ARE OFFICIALLY "IN THE GAME":
A year ago, most were following a "watchful waiting" approach to RETech. Thanks in no small part to VTS, Hightower, HonestBuildings, and other NYC startups, we've clearly passed a tipping point.  It's no longer "if," but rather "how." Owners, brokerages and other key industry players are dedicating and investing capital and executive resources to real estate tech startups.  Over the next few months, we'll see the top handful of real estate organizations create/improve their corporate development and innovation teams.  Like their VC counterparts, they will invest in earlier stage deals.  Most importantly, these real estate companies will finally pilot and test more of the best new technologies. 
3.  TECHNOLOGY INVESTORS ARE LOOKING FOR THE NEXT FRONTIER:
There are still opportunities at the seed stage but those opportunities lie in places of the ecosystem that have yet to be disrupted: title insurance, property insurance, blockchain, etc.  There is now an opportunity for a large growth equity fund to emerge that focuses on Series C rounds for the winners in the space and serves as a consolidator to roll up a bunch of these companies, similar to the model pioneered by DMGi a few years ago.
EVENT SUMMARIES
10/19/15: OPENING EVENT: SUSTAINABILITY AND SECURITY SEMINAR WITH EDC SPEAKER
To launch NYC Real Estate Tech Week 2015, REBNY held an all-day seminar on Monday, October 19thto teach owners and managers what they need to know about real estate technology.  Held in the Mendik Education Center at the REBNY offices, presenters touched on the future of our industry, building operating systems (with Di-BOSS demonstration), important elements to monitor, tips for maintaining steam systems; useful technologies for LL88 compliance, and submetering systems.  This year's speakers included representatives from NYC Economic Development Corporation, Rudin Management, Notion, Radiator Labs, Steven Winter Associates, and Quadlogic Controls.
10/21/15: DIGITAL DISRUPTION, THE MOBILE TECH WAVE AND CRE
Over 50 people joined the NAIOP New Jersey chapter for a seminar Wednesday morning. The program started off with networking and breakfast, followed by a Keynote delivered by Andrea Foertsch, Principal at Disruptive Space and Melrose Real Estate Strategies, on creating an innovative workplace ideal for attracting and facilitating new ideas. The second half of the event included a panel of experts talking about big date, and sustainable workplaces that would allow for more connectivity with tenants.
10/21/15: REAL ESTATE & TECH FORUM
Members of the Urban Land Institute and other real estate professionals were invited to the real estate and tech forum on October 21st hosted by ULI. Bradley Tusk, Founder and CEO of Tusk Ventures talked about real estate tech and regulations. Dan Doctoroff , CEO of Sidewalk Labs, gave a talk about the virtuous cycle of successful cities.
10/21/15: HOW TECH TSUNAMI DISRUPTS CRE INDUSTRY
Aaron Block, Co-Founder and Managing Director at MetaProp NYC led a discussion the newws technology platforms, systems and tools that are under development for the sole purpose of disrupting the Real Estate Industry. Justin Lee, Co-Founder and COO of TheSquareFoot, Jason Green, Co-Founder and CEO of Edenworks, and Alec LaFort of VTS joined Aaron Block on the panel.
10/21/15: HOW TO BUILD DATA-DRIVEN STARTUPS IN REAL ESTATE
On Wednesday evening, Kyle Campbell, founder of Retsly, spoke about what it takes to build and grow data-driven real estate technology startups at the StreetEasy office. Drawing from his own experiences with starting and scaling Retsly, Kyle provided valuable advice and mentioned potential pitfalls for entrepreneurs. 
10/22/15: CRE TECH WAKEUP & SHAKEUP
CRE Tech Wakeup & Shakeup kicked off with breakfast and networking at the ICSC headquarters. Alex Markson, President and CEO of Property Capsule led a presentation on the history of industry and the newest technologies shaking up the commercial real estate space.
10/22/15: PROJECT BREAKTHROUGH AND THE INTERSECT PRESENTED BY CRE // TECH
The Intersect Presented by CRE // Tech hosted a variety of real estate technology startups. Over 50 firms provided demos throughout the evening. Pierce R. Neinken, Global Portfolio Manager at Airbnb, discussed the mission of The Intersect, which was to spark a conversation about how technology is changing the commercial real estate business. The presentation also included an audience poll in which the attendees were surveyed on their preferred technology platforms for business use.