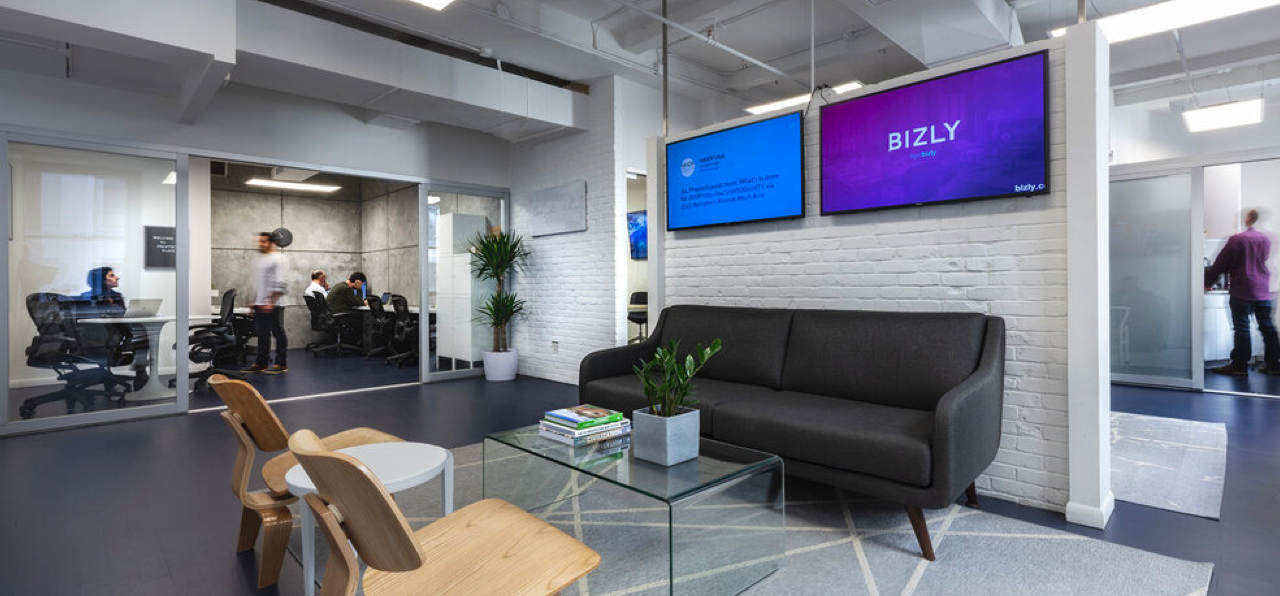 Today, I'm pleased to share that MetaProp is going global.  We're starting with EMEA  -> North America early next year and will expand via Asia -> North America in 2019. See the exciting specifics below.
SOME BACKGROUND
Over the past 2.5 years, our investment and innovation activities (including the MIPIM Startup Competition) have spanned the globe. MetaProp partners have explored PropTech scenes in much of North America and quite a bit of Latin America, Europe, and Asia Pacific. During this time, we've witnessed demand for international expansion from some exciting real estate technologies. Most obviously, established goliaths like WeWork and MRI are moving into key international markets from their US homes. Additionally, emerging category killers like VTS, CompStak and WiredScore are expanding their influence into Western Europe. However, most interestingly, we've seen startups in Europe tackling new markets outside their home countries. Examples include our own portco WeSmartPark, plus dozens of other high-potential, tech-focused startups including Appear Here, Medici Living, and Industrious.
THE PROBLEM
We all know that crossing borders is difficult; our friends at OpenView Labs have a lot to say about this subject.  International growth is restrained by time zones, legal peculiarities, including privacy and culture differences and localization challenges (language, currency, etc.). There are also back-to-basics commercial challenges. The usual "build" and "partner" options may be viable, but rarely can a startup "buy" its way into a new market. Emerging CEOs have to redirect an existing (frequently under-qualified) employee, or recruit a new local growth leader who can identify sales prospects, distribution partnerships, human capital pools, capital sources and media relationships.  Historically, the PropTech community has offered little help.
THE OPPORTUNITY
In listening carefully to local innovators, we've learned that EMEA PropTech startups crave proven teams, programs and networks to assist with new market entry. The new MetaProp Bridge @ Columbia University was conceived to speed and facilitate cross-border PropTech into North America. Startup needs we expect to address include:
Acquiring tests, pilots and customers across North America,


Securing new US venture and strategic capital, and


Quickly recruiting new key employees in the US in major markets like New York and Silicon Valley.
Introducing the MetaProp Bridge @ Columbia University
What: The first ever cross-border PropTech accelerator. The 20-week MetaProp Bridge at Columbia University connects up to 6 select PropTech startups from across Europe, the Middle East and Africa to award-winning investors, experienced mentors and diverse real estate, technology and institutional partners in North America.  Detailed benefits for participating startups include:
Up to $250,000 investment from MetaProp and partners as well as other corporate perks;


Intensive enterprise business development and consumer tech coaching from MetaProp partners;


Introductions to the real estate, technology and PropTech communities across North America, including broad exposure via a five-city roadshow;


Access to Silicon Valley and East Coast-based venture capitalists, as well as to strategic investors from the major North American gateway cities;


Individualized conferences with experienced, cross-border executive mentors from MetaProp's RE200 network;


RE301 education sessions with topics ranging from US business protocols, real estate markets, marketing/sales/business development, business strategy and media relations;


Temporary workspace in New York City's Silicon Alley;


A community of other international entrepreneurs facing similar business challenges.
WHO
The MetaProp acceleration team, led by me, Zach Aarons (Millennium Partners), Clelia Peters (Warburg Realty), Phil Russo, Leila Collins and Columbia's Josh Panknin has a proven track record. Additionally, MetaProp is  now investing out of our second venture fund, backed by world-renowned LPs, including a who's who of the US and global real estate industry. Moreover, we have a support network of startups, mentors and partners (most notably Columbia University and, of course, our global industry partner, The Royal Institution of Chartered Surveyors).  In particular, we're supported by MetaProp's 20+ new, cross-border experienced mentors from the UK, US, Western Europe, Israel and beyond, including top UK PropTech influencer Dan Hughes (RICS), Leon Shpilsky (Oxford Sciences), Ben Lerner (MRI/Qube), Julia Arlt (PwC), Lisa Shaforostova (CBRE), Mark Zeevi (BMBY), venture czar Taylor Wescoatt (Concrete, SeedCamp), UK accelerator pioneer Juliette Morgan (British Land) and many more.
WHERE & WHEN
The MetaProp Bridge @ Columbia University begins in early March 2018 and ends in mid-July. The first 6 weeks will be spent in London preparing each startup for serious international expansion. The remaining 14 weeks of intensive programming will be based in NYC's Silicon Alley (Manhattan), which acts as a launching pad for developing business in additional North American markets including Chicago, Los Angeles, San Francisco and Toronto. Startups then have an option to extend the NYC portion of the program by an additional 12 weeks.  Important 2017-2018 dates include:
WANT MORE?
Interested startups, partners and investors can meet key MetaProp partners and learn more about the MetaProp Bridge @ Columbia University during road shows in London (January 15 - 17), and in Paris, Berlin, Amsterdam and Tel Aviv (mid-February).  In the meantime, please contact us below:
For Corporate Partners & Sponsors
Finally, watch out for the MetaProp Bridge @ Columbia University's expansion into Asia in early 2019!