MetaProp NYC Real Estate Technology Accelerator Officially Opens for Business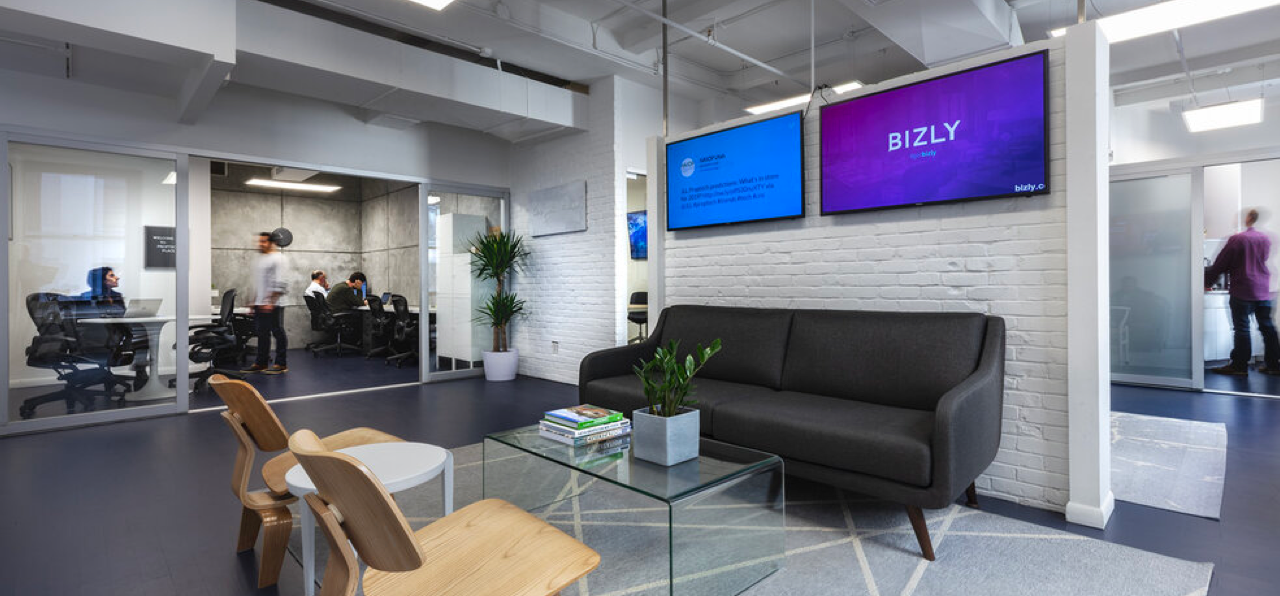 Zillow Group, Warburg Realty, DLA Piper, EisnerAmper and News Funnel all partner in first NYC-based
Real Estate Accelerator
View original article here...
NEW YORK, NY (June 16, 2015) -- MetaProp NYC, the first real estate technology accelerator of its kind headquartered in New York City, announced today the launch of its inaugural 16-week program for technology-driven real estate startups.  The program, which will accept eight companies per cohort, will provide growth services, mentoring, intensive courses and funding for a select group of companies.
MetaProp NYC announced five founding corporate partners including Zillow Group, Warburg Realty, DLA Piper, EisnerAmper and News Funnel.  MetaProp NYC Co-Founder and Managing Director Aaron Block remarked, "Our partners have been leaders of their respective industries and now are helping shape the future of global real estate technology.  In addition, MetaProp NYC portfolio companies benefit from access to these partners' technologies and innovation champions."
"Partnering with the MetaProp NYC team provides the opportunity for us to more deeply participate in New York's budding real estate technology community," said Susan Daimler, General Manager of StreetEasy®, Zillow Group's New York brand. "We're excited to meet, learn from and be a part of the next generation of innovators in our city and industry."  
Co-founded by real estate veterans and entrepreneurs, Aaron Block (serial entrepreneur,  formerly Cushman & Wakefield), Clelia Peters (Warburg Realty) and Zach Aarons (Millennium Partners), MetaProp NYC will be headquartered at Warburg Realty's Flatiron office at 18 West 21st Street.  In addition to mentors from corporate partners, program participants will have access to MetaProp NYC's RE200 mentor network, spanning verticals such as development, brokerage, architecture, construction, finance, data and technology, including high-growth NYC-based property technology startups VTS, Hightower, Honest Buildings, and Reonomy.
MetaProp NYC will invest an estimated $4-5 million in approximately 40-50 startups over the next five years, with the goal of launching and growing the next generation of leading edge real estate technology companies.  Applications for participation in the program open on June 16, 2015, and selections will be determined and orientation will kick off in August 2015. The program will culminate in a Demo Day to partners, investors, VCs and media. 
"While Silicon Valley is clearly the tech capital of the world, New York City is emerging as the real estate tech capital of the industry," stated Aaron Block, co-founder of MetaProp NYC. "We designed this program to incorporate best practices from other hugely successful accelerators such as Y-Combinator and TechStars, which are all focused on investing in and mentoring the next generation of tech superstars.  We are fortunate to have built a team of founders, partners and mentors that offer unparalleled expertise in both the real estate and technology sectors. We are thrilled to now be open for business and look forward to announcing our inaugural class of startups in the coming months," Block concluded.
ABOUT METAPROP NYC
MetaProp NYC is a NYC-based real estate tech accelerator that brings together the brightest minds in real estate and technology to help quickly build our industry's most promising young companies.  Each year, the eight best technology-driven real estate industry startups are selected to participate in the 16-week intensive growth program based in New York City.  The program culminates in a Demo Day to partners, investors, VCs and media.
ABOUT ZILLOW GROUP
Zillow Group (NASDAQ:Z) houses a portfolio of the largest real estate and home-related brands on the Web and mobile.  The company's brands focus on all stages of the home lifecycle: renting, buying, selling, financing and home improvement.  The Zillow Group portfolio of consumer brands includes real estate and rental marketplaces Zillow®, Trulia®, StreetEasy® and HotPads®.  In addition, Zillow Group works with tens of thousands of real estate agents, lenders and rental professionals, helping maximize business opportunities and connect to millions of consumers.  The company is headquartered in Seattle.
ABOUT WARBURG REALTY
Warburg Realty® is one of Manhattan's leading luxury residential real estate firms, founded in 1896 by Albert B. Ashforth. The company has a longstanding tradition of extraordinary service that has kept it at the forefront of New York real estate for over 100 years. The firm's 115 brokers are strategically located throughout Manhattan to guarantee every Warburg client the quickest access to New York's finest properties and purchasers. Warburg's offices include its 7,000-square-foot flagship location at 654 Madison Avenue, 100 Hudson Street in Tribeca, 451 Columbus Avenue on the Upper West Side, and its soon-to-launch Flatiron office at 18 West 21st Street.  For more information, please visit www.warburgrealty.com.
ABOUT DLA PIPER
DLA Piper is a global law firm with lawyers located in more than 30 countries throughout the Americas, Asia Pacific, Europe and the Middle East, positioning us to help companies with their legal needs anywhere in the world.
ABOUT EISNERAMPER
EisnerAmper LLP is a leading full-service accounting and advisory firm and among the largest in the United States.  We provide audit, accounting, and tax services, as well as corporate finance, internal audit and risk management, litigation consulting, forensic accounting, and other professional advisory services to a broad range of clients across many industries.  We work with high net worth individuals, closely held businesses, middle market and Fortune 500 companies.  EisnerAmper is a leader in the real estate and technology industries and provides services to more than 150 public companies and over 1,300 financial services entities.  As companies start-up and grow, we assist them with a full complement of services to help them reach their goals every step of the way.  With offices in New York, California, New Jersey, Pennsylvania, Chicago, Mumbai and the Cayman Islands, and as an independent member of PKF International, EisnerAmper serves clients worldwide.
ABOUT THE NEWS FUNNEL
The News Funnel is the largest real estate news platform in the industry.  The free site features over 5,000 feeds, sourced and indexed from industry-specific trade publications, major media sources, companies and professionals.  In addition to search, subscribers can create personalized real estate news feeds based on their geographic markets, industry segments and areas of interest, that are accessible on their personalized home pages that refresh 24/7.  Featuring a responsive design, mobile app and email alert, subscribers can access their customized news anywhere, at any time.  The News Funnel is currently available in 55 markets across the U.S. and new markets are being added on a regular basis.
Zillow, StreetEasy, and HotPads are registered trademarks of Zillow, Inc. Trulia is a registered trademark of Trulia, Inc.