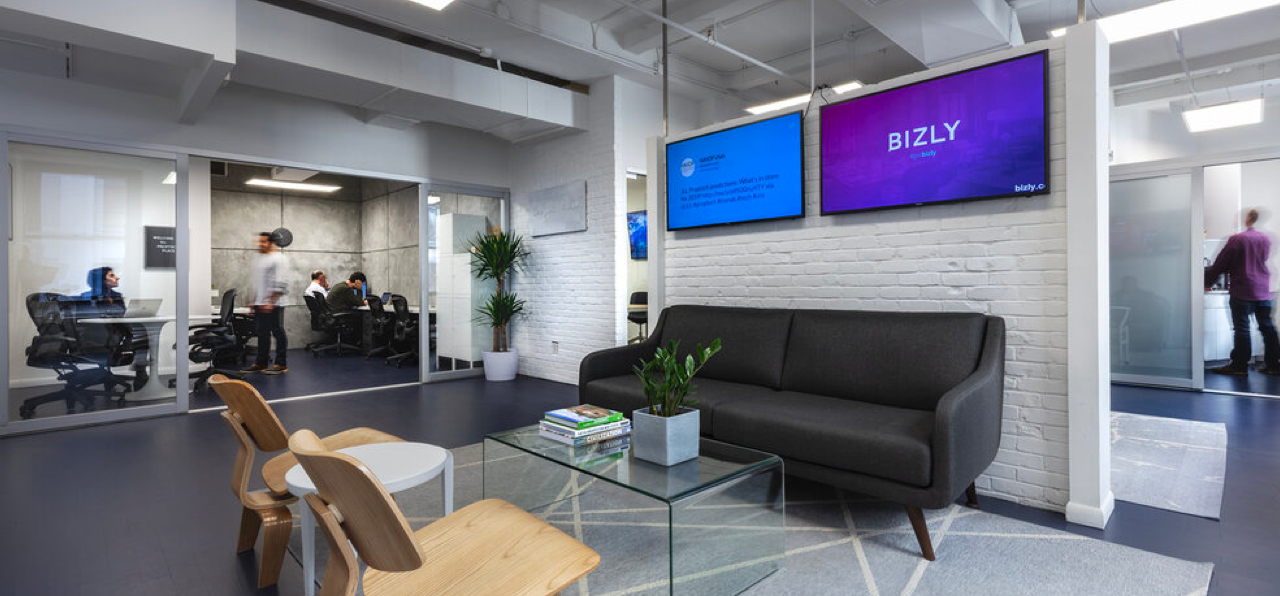 2019 was another exciting year for PropTech and a very powerful year for MetaProp! Tens of billions of dollars were raised by innovative startups that are changing and shaping not only the built environment but human lives. Since 2015 the MetaProp team has been at the forefront of PropTech and this year, once again, we have continued to lead the sector with our investments and our various outreach initiatives.
There was a lot to stay up to date with this year but - fear not - we have compiled the key milestones you should be aware of in this article, together with some insight into what you can expect from our teams in the coming year.
RECORD-BREAKING PROPTECH INVESTMENTS
This has been the most successful year ever for MetaProp's venture capital investment team. We exited a number of our early investments, saw tremendous progress in the global portfolio (which now spans 115+ PropTech companies!), and added some exciting companies to our family, including AirWorks, Avvir, BuildOps, Connect Homes, Padsplit, and Saltbox. Whether it is drones for aerial surveying, stunning and scalable modular homes, or flexible and modern micro-warehousing, we are proud to back some of the startups shaping the built environment and driving change through technology in our industry.  We're looking forward to uncovering even more new and exciting technologies in 2020. 
Click on the logos below to learn more about some of the companies that we invested in during 2019.
PROPTECH PLACE AND A NEW HOME FOR METAPROP
Originally opened in January, and already expanded mid-year, this tech-savvy space includes a variety of exhibitions including The History of PropTech, Today's PropTech and The Future of PropTech. It also doubles as co-working and events space for PropTech startups and organizations looking to be at the center of it all.
We hosted some cool and exciting events at PropTech Place this year, including the Geek Estate NYC Soiree and the 1st Annual PropTech Costume Party, and we received over a dozen delegations from high profile organizations including The Canadian Consulate, Duke University, University of North Carolina and the São Paulo State Housing Syndicate.
If you are ever in NYC, make sure you drop in for a visit and see this amazing space for yourself.
THE PROPTECH PRIMER BECOMES A BEST SELLER
Earlier this year MetaProp Co-Founders Zach Aarons and Aaron Block released the book PropTech 101. This "go-to textbook for Proptech", complete with a PropTech Resources Directory and another half a dozen useful investor tools, has been endorsed by industry leaders including James Patchett, President of the NYCEDC; Dave Lerner, Director of Columbia University Entrepreneurship; and Julia Arlt, Global Digital Real Estate Leader PwC Austria.
The hard copy of the Amazon best-seller(#1 New Release in the Finance, Real Estate and Venture Capital categories) was followed up by the Kindle version. An audiobook was released this summer due to popular demand and PropTech 101 is now a required reading at several business schools.
Whether you're familiar with the space or a newbie, this book is for you!
THE METAPROP ACCELERATOR AT COLUMBIA UNIVERSITY
In February of this year we saw the 6th cohort of the MetaProp Accelerator at Columbia University graduate to a packed Demo Day. The 22-week program culminated with pitches from Actuate, Avvir, Furnishr, Jabbrrbox and Reasi and a night of networking amongst potential investors from the industry.
The 2019 class of the accelerator is composed of 5 promising startups, offering a wide range of products and services and lead by a diverse group of entrepreneurs, with 70% female and 60% ethnically diverse founders. Alpha'a, Aren, The Lieu, Switch Automation, and Tracflo are all set to graduate the accelerator during Demo Day 2020, so keep an eye out for that!
NYC REAL ESTATE TECH WEEK
2019 NYC Real Estate Tech Week was the biggest ever. From the amazing Propmodo conference and NYC boat tour kicking it off, to a record-attended and expanded two-day MIPIM Proptech NYC, the week was full of high-level events backed by big players like Goodwin, Brookfield, Jamestown, RXR and Thornton Tomasetti.
Some big announcements were made during this week: the Deputy Mayor of Housing and Economic Development for New York City unveiled that the city will host pilot programs that allow companies to implement a proof of concept in their 326.1M SQFT of owned and managed space. This new initiative provides a huge opportunity for companies to show off their technology, and help accelerate the Real Estate capital of the world into a smart city.
Also, MIPIM Proptech NYC, the flagship event of NYC Real Estate Tech Week which MetaProp is proud to co-host, announced that they will be moving to the Javits Center for 2020. More space, more startups, more tech. 
If you missed it, you can read a full recap of NYC Real Estate Tech Week 2019 here. Stay tuned for next year's edition as it promises to be the biggest so far!
METAPROP WINS A REFI AWARD
On the night of November 19th, MetaProp won the PropTech Player of the Year category of the 2019 REFI Awards, which honor real estate private equity funds and service providers for exceptional performance and overall excellence.
We received this honor alongside other heavy-hitters like Knotel, Cushman & Wakefield, Boston Properties, The Rudin Organization, and JBA Equities.
The judging panel considered that "when looking at a crowded field of highly qualified nominees, MetaProp has had the biggest impact on the PropTech and broader commercial real estate market due to the success of its accelerator program. Additionally, MetaProp has done substantial work to help people understand how technology helps the industry on a big picture and micro basis."
It is a great honor for us to be recognized by the investment community for our leadership in the PropTech sector and it motivates us to keep finding and backing the best companies out there!
The award was accepted by MetaProp's Director of Investor Relations & Capital Markets Emily Verklin at a ceremony packed with other Real Estate and Investment industry leaders.
THE METAPROP TEAM GROWS 
Not only did we grow our investment portfolio at MetaProp in 2019, but we also grew our outstanding team. As a dedicated resource for our portfolio companies, we brought onboard our first Start-Up Services Senior Associate, Amira Ouji. The investment team also added some key players this year, including Director of Investor Relations & Capital Markets Emily Verklin and Principal Jeanne Casey.
On the Venture Advisors side we welcomed two industry heavyweights, Maria Seredina, Director of Business Development at HomeLight, and Jerry Coleman, Co-Founder of Invitation Homes, Elevation Solar and Founder of Offerpad.
As we continue to grow, we will continue to look for the best talent out there. Is that you? Then come and join us!
DIVERSITY AT OUR CORE
Earlier this year MetaProp made a public pledge to build a diverse, inclusive and harrassment-free community. 
As a Leading Firm at the intersection of Real Estate, Technology, and Venture Capital, MetaProp strongly believes that Inclusion, Diversity, and Mutual Respect are critical to the health and longevity of both our business and the broader real estate technology ecosystem. 
At MetaProp we believe in diversity first and foremost because it's the right thing, but it's also the smart thing. It is through diversity and upholding these core values that we are able to attract the best talent and the best companies while building an ecosystem that empowers and supports us all.
You can read our complete statement here, and you can expect to see more initiatives from us that support these core values in 2020.
CHAMPIONING HOUSING AFFORDABILITY
We are proud to have partnered at the beginning of this year with Enterprise Community Partners, the $36 billion non-profit affordable housing developer, to identify and invest in technology platforms that could mitigate the housing affordability crisis. This is the first time a non-profit organization has partnered with a PropTech venture capital firm. With our combined capital, network and experience, we have been able to back technologies that otherwise wouldn't have been backed.
This is another step we have taken to help ensure the sustainability and survivability of the built environment, and will continue to take more action in the future!
You can read more about our partnership with Enterprise here.
METAPROP ON STAGE
Throughout the year the Partners and team members at MetaProp spoke at over 60 industry conferences and events around the world. NYC, Miami, Chicago, LA, Cannes, London, Singapore, Hong Kong, Vienna and Toronto were some of the many spots where MetaProp lead and participated on panels and discussion forums.
Keep an eye out for another packed speaking calendar in 2020 and follow us on Twitter to make sure you don't miss us when we come to a city near you.
GLOBAL PROPTECH AWARDS
The 2019 Global PropTech Awards received a record number of 134 nominations across all six of its categories. The winners, who were selected by a panel of eight judges from across the Real Estate and media organizations, were announced to a room full of PropTech enthusiasts on November 13th as part of MIPIM PropTech NYC. 
The six awards went to:
CONGRATULATIONS TO ALL THE WINNERS!
GROWING THE PROPTECH COMMUNITY
Our partners made the rounds in the media this year. In case you missed it, here are some of our favorite interviews:
A NEW POWERFUL RESOURCE FOR OUR ENTREPRENEURS
This past summer, MetaProp developed a powerful new program for its portfolio companies; an Entrepreneur Resource Group, also known as an ERG. The purpose behind MetaProp's ERG is to support portfolio company executives, i.e. CTOs, Heads of Marketing, Director of Sales, etc. in leveraging MetaProp's direct network and learning about the best practices from portfolio companies' peers.
Together, we were able to dive deep into our individual work challenges, derive potential solutions, evaluate alternatives, and set ourselves up for future success as Technology leads.

 Garrett Hemann, VP of Engineering at Airworks
The ERGs were carefully curated from the top three prominent job functions across the portfolio; Business Development and Sales, Marketing and PR, and Technology.  
2020
2019 was MetaProp's most active year so far, but this article can only recap so much. Make sure you stay up to date by signing up to our newsletter and following us on Twitter and LinkedIn.
2020 promises to be another exciting year for us. Make sure you keep an eye out for the following:
2020 Demo Day 
MetaProp 2019 Year-End Confidence Index
2020 NYC Real Estate Tech Week and MIPIM PropTech NYC at Javits Center
Thank you for being a part of our community! Together, we are bringing change to people's lives by shaping the built environment. We're excited to be on this journey with you and looking forward to another wonderful year of innovation and change in Real Estate.
Sincerely,
The MetaProp Team