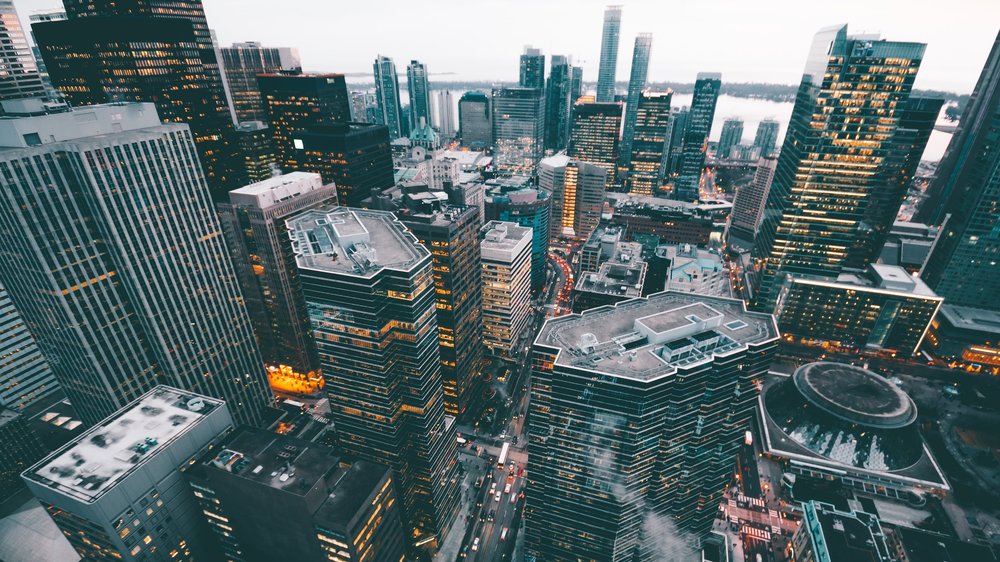 As the most active PropTech-focused venture capital firm, MetaProp is continuously identifying and revisiting emerging innovation themes and their potential impacts on the real estate industry. Over the past few months, we have had the pleasure of partnering on an investment thesis exploration project with a bright Columbia MBA student, Juliette Cilia, through the Columbia Venture Fellows program.
The VC Fellows program is a year-long fellowship designed to introduce Columbia Business School students to VC through research and development of their own investment theses. Leading VC firms in NY provide guidance and mentorship for fellows throughout the year. Each fellow dissects an emerging technology or business model, creating a framework on how to approach and analyze investing in startups in the space. Learn more at vcfellows.co.
Juliette's research focused on the future of autonomy on the construction job site. Construction technology, a subset of the broader PropTech sector, has long been a major area of investment activity for MetaProp and we are continuously evaluating emerging technology trends that will impact the future of the sector. Autonomy and robotics are exogenous trends that have a range of important potential impacts on construction as well as other large industry categories. As these trends continue to advance, we asked Juliette to help us revisit and refine our framework for evaluating the category. We were quite impressed with her work, which she recently published in Forbes. We are pleased to cross-post Juliette's piece here to further showcase the results of her research and share some of our thoughts on this emerging space.
Like most investment theses evolving cutting edge technologies, our thinking regarding autonomy in construction remains a living work. We would welcome your thoughts and feedback on the space. And if you are building a company in this space, we would like to invite you to get in touch.
The Construction Labor Shortage: Will Developers Deploy Robotics?
GUEST POST WRITTEN BY
Juliette is currently pursuing her MBA from Columbia Business School where she focuses on Tech Strategy and Entrepreneurship.
It's no secret that the world is rapidly urbanizing. People are flocking to cities around the globe that do not have enough buildings or infrastructure to support them. Builders can't keep up. According to the McKinsey Global Institute, construction productivity has fallen by half since the 1960s. While there are many factors at play, one of the biggest threats to this labor-driven industry is the growing shortage of workers.
When the recession hit in 2008, 600,000 workers left construction jobs never to return. Today workers avoid construction jobs, perceiving them as dangerous, difficult, and dirty. Millennials of all income backgrounds entering the workforce would prefer to go to a four-year college or take on jobs in retail or transportation. In the US alone, there are 434,000 vacant construction jobs as of April 2019, according to the US Labor Bureau. It's important to note that this isn't just an existential threat. Over the past few months, I've interviewed several construction managers who say that the shortage is felt on site daily.
Contractors have been forced to pay subcontractors higher wages, often waiting for talent to become available - ultimately slowing down jobs across the country. Many attribute the 5.86% construction cost increase in 2018, cited by the Turner Building Cost Index, to this labor shortage.
Startups are racing to fix the construction productivity problem at large. VCs poured $3.1 billion into Construction Tech in 2018. Most of this money went towards modular housing companies or software that promises to optimize current processes such as project management and communication. Yet neither of these buckets addresses the labor shortage head-on. Many startups claim that robots might.
Over the last year, I have been looking into the startups trying to plug this gap with construction robotics.
With such an acute labor shortage, felt deeply by contractors and developers, are robots really the next best thing? What tasks can they accomplish on site today? Most importantly, will the customer— real-life, historically risk-averse contractors and developers—adopt robotics with open arms? If so, when?
THE CONSTRUCTION ROBOTIC LANDSCAPE
The robotics companies that currently exist take on the shape of a subcontractor. They use robotics to accomplish a vertical task on site like excavation, drywall installation, painting, and roofing. Some companies are inserting their autonomous software into pre-existing construction machinery. While other start-ups are adapting manufacturing robotics and small self-driving vehicles to do construction tasks.
Most construction robotics companies promise to reduce construction costs by 1) cutting down on labor expenses, 2) taking less time to accomplish a task by working longer shifts and into the night, and 3) performing tasks faster—not by actually working faster than a human, but by shortening downtime between sub-tasks.
It's important to note that many of the companies I spoke to are in their pilot phase. They are testing their technologies on live construction sites for the first time and require additional engineering oversight to get the job done. If these pilots (which may take six-plus months) run successfully, these construction robotics companies will most likely be ready for commercial use in one-and-a-half to two years. The biggest technological hurdles for robotic construction technology at the moment are 1) seamlessly integrating into an already-complicated construction site, 2) working off of plans and maps that evolve as they work, 3) being able to execute the task as well as a contractor.
However, the biggest challenge of all remains whether developers and contractors will adopt the technology at large.
THE CUSTOMER: CURIOUS, RISK-AVERSE, & COST-AWARE
Even though the labor shortage is real, one can't help but wonder: if the construction industry has been hesitant to adopt technology in the past, will they adopt robotics today?
Unlike in manufacturing, where a single owner is incentivized to operate as efficiently as possible and invests in large capital expenditure projects that pay off over time, construction managers are motivated to turn around a single project as cost-effectively as possible while delivering to the architect's specifications. They only work on a handful of projects each year, so they have a low willingness to experiment.
From speaking to contractors, I found that they would be willing to adopt technology or hire a robotics sub-contractor if there was proof that the robotic option could drastically reduce costs on their project.
To understand the biggest opportunity for cost savings, I set out to understand what costs the most on a construction site. While this data is challenging to obtain and costs are extremely variable site-to-site, through conversations with contractors, I have seen some patterns emerge, which I plot in the accompanying graph. Costs tend to be held up in a few key verticals, and then widely distributed across most other tasks.
Of the verticals that tend to cost the most today (structural support [i.e., concrete and steel] and mechanical and plumbing), not many can be automated because of the complexity of the task or we have yet to uncover companies in those verticals. Some verticals that proportionally cost less but still incur significant costs and are deployed across asset types, like drywall and bricklaying, are appealing, but it is unclear how quickly a large-scale contractor would rush to adopt them.
The space is still evolving, but I suggest holding off on large checks until we see movers who can tackle some of the costlier verticals, like cast-in-place concrete or facade installation. Automating these jobs will save contractors major money and could be widely adopted in time. While construction robotics are still maturing, I believe that in the next two to three years, we will see more companies tackling the cost-consuming tasks on big development projects, helping us finish more of our cities, offices, hospitals, and homes on time.
This blog post was originally published as an article on Forbes.com. You can read the original article here.
You can download Juliette's Construction Robotics presentation here.