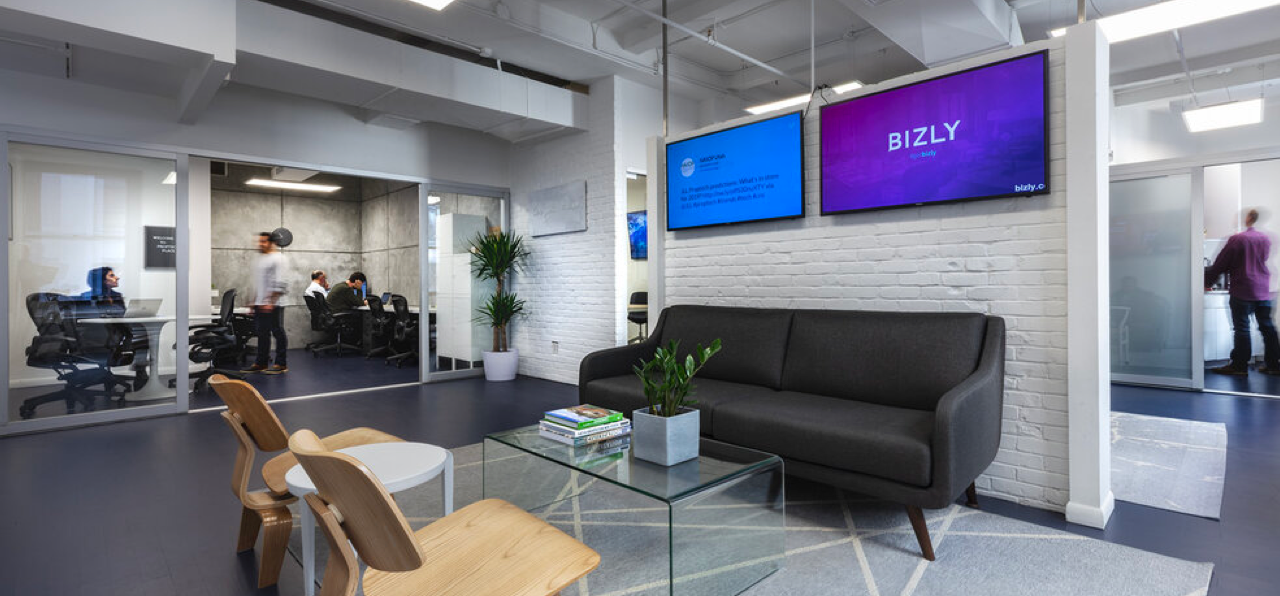 CREATION STORY:
Founders Aaron Block and Josh Panknin provide the backstory on the MetaProp Pre-Accelerator at Columbia University, the world's first PropTech pre-accelerator.
As reported recently in the Wall Street Journal, the coming together of MetaProp NYC and Columbia University to create the world's first PropTech pre-accelerator is a milestone in real estate technology history. Here, Aaron Block, Founding Partner and Managing Director of MetaProp NYC, and Josh Panknin, CURE's Director of Real Estate Technology (Columbia Center for Urban Real Estate) Initiatives, talk about how the MetaProp Pre-Accelerator at Columbia University, which commences May 1, 2017, came about and what it means for the global PropTech community.
Aaron:
At a certain point, a basic question that occurred to us at MetaProp NYC and to the PropTech community was, what exactly is a pre-accelerator and is it something that would benefit the rapidly growing global real estate technology ecosystem? What we learned is that a pre-accelerator, common in other tech sectors, are different from an accelerator, which MetaProp already has, and from incubators.
Basically, pre-accelerators generally begin with companies that are earliest stage in the startup process and have a structured program with a short timeframe that focuses on big ideas from first time entrepreneurs, students, recent graduates and scholars. Programming focuses on mentoring, validation of business idea, a clear understanding of the customer development strategy, market and competitive analysis, a minimum viable product and communications.
Whereas, incubators no set schedule and typically are run by government entities, nonprofits or major corporations.  In most cases, startups accepted into incubator programs relocate to a shared office to work with other companies in the incubator on a month-to-month lease program.
Most important to us at MetaProp, accelerators usually have a set timeframe in which individual companies spend anywhere from a few weeks to a few months working with a group of mentors and education sessions to build out their business and avoid problems along the way. Accelerators start with an application process, but the top programs are typically very selective.  MetaProp historically has selected only 3% of applicants for our program. Companies are given a small seed investment and access to a large mentor network in exchange for a small amount of equity. The mentor network, typically composed of startup executives and outside investors, is often the biggest value for prospective companies.
Taking all these factors into consideration, we realized we needed an extremely high-level and experienced partner in entrepreneurial development to create a PropTech pre-accelerator. That's when we thought of Columbia University.
Josh:
When Aaron and fellow founding partner, Zach Aarons, the latter of whom is an alumnus of Columbia University's business school, approached us, we saw a natural fit immediately. As New York City's only Ivy League institution, Columbia University recognizes the city as the world's capital of real estate and PropTech, and has access to deep technology and the broad resources of top students, alumni and faculty in real estate and computer science. Moreover, as CURE's director, I knew we could provide the leadership and entrepreneurial vision for a PropTech pre-accelerator. And we knew MetaProp NYC well, having successfully executed projects together over the past two years, including New York City Real Estate Tech Week, the Columbia CURE sponsorship of MIPIM PropTech Summit in partnership with MetaProp and having MetaProp partners guest lecturing at Columbia classes.
We were also a good fit because MetaProp already runs the leading real estate tech growth accelerator and has immense established relationships, as well as fixed costs already in place with capacity to execute. In coming together with MetaProp, Columbia becomes the institutional thought leader for new PropTech ideation and research. We expect to be known immediately as the premier global PropTech academics institution. In addition, we are building a pipeline of corporate funding partners for research and academic programming, while engaging students, alumni, faculty and administration in this effort.
Aaron:
In joining with CURE, MetaProp NYC is now known for bringing PropTech's best entrepreneurs from "ideation to IPO" and solidifies its place as the global PropTech nexus. We are perfectly positioned to capture early stage ideas and startups for early investments by MetaProp Ventures funds. Plus, we now have year-round accelerator-related programming, providing new opportunities for community, mentor and corporate sponsor engagement, while solidifying New York City as the global PropTech crossroads.
Our partnership with Columbia strengthens greatly our goal to bring PropTech startups from the thinking stage to the business stage. Our program will make a big impact on the PropTech community this year, as we intend to solve some of the real estate industry's biggest problems. We're out to prove that our actions and progress speak louder than the words of others.
Specifically, the MetaProp Pre-Accelerator at Columbia University is an intensive 8-week PropTech program. Each spring, up to five very early stage teams/entrepreneurs will be selected from more than one hundred global applications.  Pre-Accelerator participants will receive industry mentoring and access to early product feedback, as well as general business and deep technology training from leaders at MetaProp NYC and Columbia University. Successful program graduates may also receive initial funding from MetaProp Ventures and preferred application consideration for the annual MetaProp NYC growth-stage Accelerator program.
Josh:
We are excited to have a real partnership with MetaProp NYC, with at least half of each program taking place at Columbia University facilities. Columbia will provide curated introductions and education sessions in deep technology including machine learning, artificial intelligence, data management, GIS, technology and product forums and networking opportunities, as well as access to Columbia students, alumni and faculty in real estate, technology and entrepreneurship.
Aaron:
We expect some 100 applicants for the first class, from which we will probably choose about five startups. MetaProp NYC will provide weekly office hours, classes, guest speakers, networking event and field trips between Columbia University's campus and our office on "RETech Row," 21st Street between 5th and 6th Avenues in Flatiron, Manhattan.
MetaProp NYC benefits will also include curated introductions and education sessions on such things as company formation and legal issues, HR and recruiting, finance and accounting, facilities selection and sales and business development. Plus we will have discounts on product services available to our accelerator companies in the areas of hosting, software development, physical space, legal, accounting, banking and other startup needs.
More generally, MetaProp NYC is vastly experienced and successful in providing startups with education and coaching, initial idea feedback from potential beta customers, access to our RE200 Mentors and corporate partners, pitch development and coaching, and accelerator application guidance.
MetaProp NYC expects that over the next five years, the pre-accelerator at Columbia University program will be at least partially responsible for up to $25 million in startup funding, sponsorships and grants, with the money coming from MetaProp, venture investors, corporate sponsors, foundations and government.
Josh:
It's also important to note that in devising our partnership for this PropTech pre-accelerator we wanted it to be open to budding real estate tech entrepreneurs from anywhere in the world, not just Columbia students and alumni. However, a select number of teams will come from Columbia, with the rest coming from the general public.
Ideal pre-accelerator candidates who are working on a real estate technology startup, idea or project, will be thinking about technologies aimed at solving global real estate's most pressing problems, have individuals or teams comprised of first time entrepreneurs, students, recent graduates or scholars, as well as considering software, hardware and tech-enabled service solutions.
The Pre-Accelerator startupswon't "graduate" or get a diploma, as this is not a formal college program. However, each Pre-Accelerator participant will present a private "Graduation Defense" judged by a panel of industry and academic experts.