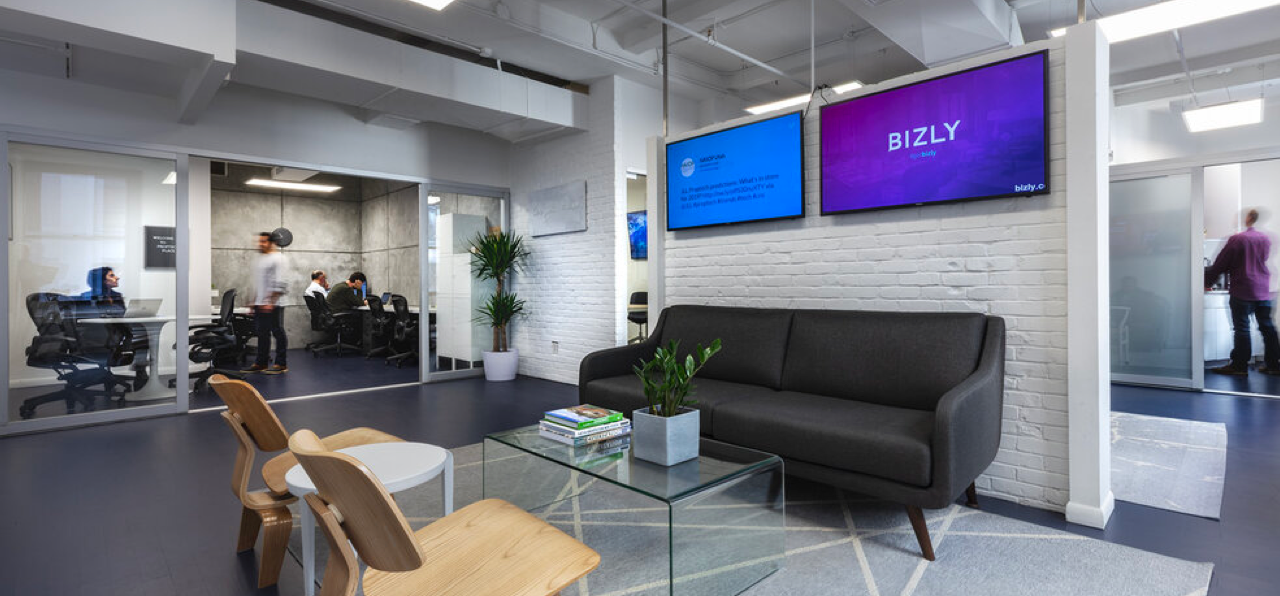 The MetaProp Accelerator @ Columbia University is the foundation that started MetaProp in 2015 and its Demo Day is the culmination of an intense 22 weeks. 
In partnership with presenting partner, 31 Ventures by Mitsui Fudosan and host partner Convene, we pulled off our biggest Demo Day to date. On February 5, 2020, we decided to shake up the PropTech industry with the most diverse founder class in the program's history, including five female co-founders, entrepreneurs representing six different ethnicities/origins, and technologists of all ages. 
The five startups from the 2019/20 class of the MetaProp Accelerator @ Columbia University program pitched to a crowd of leading industry insiders, with potential investors, real estate brokers, entrepreneurs, engineers, landlords, and more.  Zach Aarons, Co-Founder and General Partner of MetaProp, remarked that he was proud "to see this group of new industry leaders personify [MetaProp's] core values of diversity, integrity, affordability/sustainability, and entrepreneurship."
During the evening of programming, MetaProp Managing Partner & Co-Founder, Aaron Block, welcomed the audience and shined light on MetaProp's supporting partners NYC EDC, REBNY, Zillow Group, First Republic, and DLA Piper. 
Nick LiVigne, Head of Product at Convene, a premium space where people meet, work and host inspiring events, such as Demo Day, welcomed the audience to Convene TimeSquare and emphasized on Convene's growth thus far: 32 locations, 1.5M square ft., and expanding to London this year.  
The evening couldn't have gone on without Zach Aarons, delivering his highly anticipated PropTech predictions. He noted that MetaProp's own tally, not yet finalized, showed more than $10 billion in the category. That number is up 20 times from 2015, the year MetaProp was founded. 
The program concluded with us "vesting" our very special partner, Mitsui Fudosan and awarding the 2020 MetaProp Accelerator Mentor of The Year, Sacha Zarba, Vice Chairman at CBRE. Congrats Sacha! 
2020 NEW YORK CITY DEMO DAY HIGHLIGHTS INCLUDE:
MetaProp partner Aaron Block gave an update on MetaProp's recent team expansion, adding three women in key decision making roles. 
Pitches from each Accelerator graduate including Alpha'a, Aren, Switch Automation, The Lieu, and TracFlo. 
Zach Aarons delivers his PropTech Predictions. 
Our first-ever "vesting" ceremony for our very special partner Mitsui Fudosan, accepted by Atsuhiro Ishikawa, President of Mitsui Fudosan Americaand Mentor of The Year award to Sacha Zarba, Vice Chairman of CBRE. 
WATCH THE FULL STARTUP PITCHES HERE:
METAPROP ACCELERATOR @ COLUMBIA TAKES ON THE WEST COAST
Ranging from coast-to-coast, we concluded the 22-week program with our traditional investor lunch in San Francisco on February 13th, 2020. 
SAN FRANCISCO INVESTOR LUNCH HIGHLIGHTS INCLUDE:
Over 15 prominent PropTech investors got the chance to personally meet and talk to this year's accelerator class in an intimate setting. 
An announcement on MetaProp's plans to grow and spend more time in the Bay Area.
Pitches from each Accelerator graduate including Alpha'a, Aren, Switch Automation, The Lieu, and TracFlo. 
THANK YOU
It takes a village: mentors, educators, investors, corporate partners, and universities. We're thankful for everyone in our community, and we wanted this event to celebrate the community that makes the MetaProp Accelerator @ Columbia University phenomenal.